Alibaba helps SMEs fight counterfeiters; EA considers FIFA rebrand; secrets of corporate logos – news digest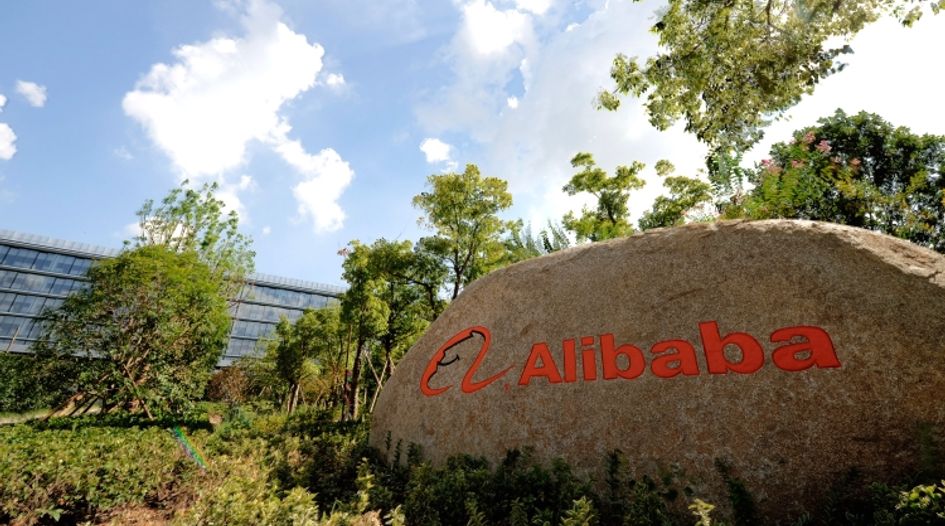 Every Tuesday and Friday, WTR presents a round-up of news, developments and insights from across the trademark sphere. In our latest round-up, we look at Geek Bar launching anti-counterfeiting measures, Walmart and Netflix creating an exclusive retail hub, Dr Seuss entering new brand partnerships, and much more. Coverage this time from Victoria Arnold (VA), Bridget Diakun (BD), Tim Lince (TJL) and Trevor Little (TL).
Market radar:
Canton Fair highlights IP focus at upcoming event – The upcoming 130th China Import and Export Fair (Canton Fair) is set to kick off on 15 October. Organisers of the country's largest trade fair have expanded on its IP protection efforts. As well as conducting IP protection guidance sessions for companies, it will present case studies and help exhibitors to mitigate infringement risks. The event has partially moved online this year. As a result, it has also launched a dedicated section on its website to highlight rules and regulations regarding its complaint handling process, guidelines on Chinese IP legislation and other useful links. The Canton Fair works with professionals of all levels from IP management departments across China to provide on-site support for infringement judgments. "The Canton Fair has always attached great importance to IP rights (IPR) protection. It began piloting IPR protection in 1992," said Quandong Liu, deputy director general of the Canton Fair Foreign Affairs Office. "The 130th Canton Fair has enhanced its intellectual property protection methods to ensure IPR protection in a high standard. The efforts aim to further its commitment to innovative international trade development and serve the new development paradigm." (TL)
LexisNexis PatentSight adds new sustainable innovation measurement framework – PatentSight has extended its platform to enable users to search, identify and track sustainable-focused innovation by mapping the global patent system to the UN Sustainable Development Goals. The tool can therefore be used to measure and track the contribution of innovation to global sustainability in an unbiased way. This new addition to the PatentSight platform will help patent and non-patent experts make decisions on sustainability topics. (BD)
Geek Bar launches anti-counterfeiting measures – Disposable vape brand Geek Bar has expanded on a series of anti-counterfeiting measures that the company has launched, including upgrading the design and printing of materials used to ship and display its products to make it easier for consumers to identify counterfeit goods and increasing control over its retail store network by creating a blacklist mechanism to prevent stores involved in the sales of fake products from stocking Geek Bar items. It has also set up a task force to assist law enforcement in cracking down on counterfeit goods. This builds on its ongoing work with the authorities. The company recently assisted UK Customs in a seizure of 2,800 counterfeit Geek Bar pods and Chinese law enforcement in three cases involving Geek Bar counterfeits. The Chinese criminal industry chain, which included platemaking, production facilities and sales networks, was dismantled while all related production lines and equipment, as well as 35,000 counterfeit Geek Bar items, were seized. "Geek Bar has been focusing on protecting its own brand while attaching great importance to the health of consumers. Geek Bar products are sold to adults only through legitimate sales channels," the company stated. "Counterfeit and low-quality vaping products are shoddily produced and come with uncertified tobacco oil and batteries, which may cause serious safety problems. We have and will continue to maximize our efforts to strictly manage and control the sales sources." (TL)
Louisville CBP fights counterfeit designer watches surge – US Customs and Border Protection (CBP) officers assigned to the Port of Louisville seized 66 separate shipments containing 3,345 counterfeit designer watches worth $67.07 million had they been real between 10 and 30 September. CBP officers made two additional seizures of 59 Rolex and three Audemars Piguet counterfeit designer watches with a retail value of $2.68 million, had they been genuine, on 4 and 5 October. Counterfeit watches and jewellery have historically been one of the most frequently seized counterfeit products by CBP. More than a quarter of these counterfeit goods come from Hong Kong. "Our officers and import specialists have done an excellent job targeting shipments and identifying counterfeit items," said LaFonda Sutton-Burke, director of field operations, Chicago. "CBP protects businesses and consumers every day with an aggressive intellectual property rights enforcement program." (TL)
Inside Alibaba's efforts to help SMEs fight counterfeiters – Over on Alizila, Liyan Chen has provided an update on the work of Alibaba's SME advisory committee (SAC) and how it is providing IP protection support for smaller businesses. SMEs from countries including the United States, the United Kingdom, France, Italy, Germany and Spain have joined the SME Advisory Committee (SAC), established a year ago. The SAC has since hosted quarterly meetings and one-on-one conversations to bring together its members and facilitate discussions on the issues that SMEs face. During these sessions, committee members exchange ideas and discuss potential initiatives. For instance, "the committee recommended that the Alibaba Anti-counterfeiting Alliance (AACA) dedicates more resources to helping small businesses better understand the tactics of IP rights protection in China, as well as creating a campaign to educate consumers on the importance of buying authentic goods", Chen explains. Alibaba and the AACA have also offered workshops to educate small businesses on their IP enforcement strategies. More than 100 participants attended the SME Design Rights Workshop in June, which was co-hosted by the AACA and the International Anti-counterfeiting Coalition (IACC). "Alibaba not only provides SMEs with a seat at the table on such important matters but also provides them with the tools necessary to succeed in enforcing their IP rights across its platform," said Bob Barchiesi, president of the IACC. "The company continues to demonstrate true leadership in assisting SMEs in their IPR protection efforts." (TL)
Walmart and Netflix launch exclusive retail hub – Walmart and Netflix have teamed up to launch Netflix Hub, a digital storefront featuring exclusive items and innovative experiences for customers to engage with their favourite shows. Products will span a range of categories, including music, apparel and toys and games, representing popular shows such as Stranger Things, Squid Game, Nailed It! and CoComelon. "Through this new partnership, Walmart will not only offer products that bring the imagination of Netflix creators into reality, but Walmart customers and Netflix superfans will also find a new, exciting entertainment destination," said  Jeff Evans, executive vice president, entertainment, toys and seasonal at Walmart US. "The Netflix Hub brings together some of its most popular shows in its first digital storefront with a national retailer, and we're proud to partner with them on this new adventure that will let our customers dive even deeper into their favorite stories and characters." (VA)
Brand radar:
EA considers rebranding FIFA video games – Electronic Arts (EA) has stated that it is considering renaming its EA Sports football games, reports Bloomberg. The company is therefore reviewing its naming rights agreement with FIFA. This is a separate agreement from EA's other official partnerships and football licences. EA has been producing the FIFA football game series for over 20 years. Any change to the name would have a major impact on the brand given its recognition in the market. (BD)
Reebok launches second Ghostbusters collection – Reebok first launched a Ghostbusters line in October 2020. The venture with Sony Pictures Consumer Products was so successful that the pair have teamed up again to produce a "full-family footwear" and apparel collection inspired by the Ghostbusters franchise. (BD)
Dr Seuss enters new brand partnerships for The Grinch in run up to holiday season – Dr Seuss Enterprises has kicked off a new licensing programme for The Grinch, reports License Global. The children's entertainment company has a global roster of nearly 40 partners who are ready to bring The Grinch to consumers. Licensed product partners include:Hershey's, BARK, Life is Good, tentree, Skechers, Williams Sonoma, Build-A-Bear Workshop, Pottery Barn Kids and American Eagle. In addition to various product lines, the story of How the Grinch Stole Christmas! will be turned into a live experience. Dr Seuss Enterprises has teamed up with Kilburn Live to create an immersive Grinch experience based in Chicago. "The Grinch is one of our most popular properties and has truly become a big part of the holiday season," says Susan Brandt, president of Dr Seuss Enterprises. "With our best-in-class partners, we're building out a licensing program that is our most ambitious to date and that we hope will appeal to all fans, whether they love the Grinch's snarky sense of humor or the fact that his heart grows three sizes." (BD)
Office radar:
(For the latest coronavirus-related updates from national IP offices, please read our dedicated article, which is being continuously updated.)
Media Watch:
Viral thread shares secrets of corporate logos – A thread on Twitter that reveals "famous corporate logo designs with a hidden message" went viral at the weekend. It includes the fact that the overlapping ovals in the Toyota logo "spell out each of the letters in 'Toyota'" and that the yellow arrow in the Amazon logo "links the letters 'a' and 'z', signifying that the company sells 'everything from A to Z'". As users respond with even more corporate logo 'secrets', it is a reminder of how brands continue to fascinate the general public – and how a logo can be much more than a simple company signifier. (TJL)
Law firm radar:
FBFK sets up Austin office – FBFK has opened an office in Austin, Texas. The firm has hired IP attorney Kirby Cronin, formerly of Cronin PLLC, to lead market efforts and to strengthen FBFK's IP practice. Allison Copeland and Jill Cronin have also joined from Cronin PLLC. "We've been looking for the right Austin-based partner to expand our already strong IP and technology practice and found that partner in Kirby. He's the whole package – well-respected, entrepreneurial, and committed to relationships and service, which is evident in his strong relationships with corporate leaders and the attorney team he brings with him," commented FBFK CEO and founder Kyle Ferguson. Cronin has extensive experience in IP transactions, litigation and counselling. He has an active trademark practice and supports clients on copyright, trade secret, domain name and social media issues. (BD)
Foley opens Salt Lake City office – Foley & Lardner has announced that it is opening an office in Salt Lake City with the addition of an IP litigation team as part of its ongoing strategy to increase the firm's presence in key markets. The new location is anchored by the addition of four new partners: David Wright, who focuses on complex and IP litigation, including false advertising, unfair competition, trade secret theft and copyright, patent and trademark infringement cases; Jared Braithwaite, whose practice centres on litigation, IP procurement, data security and privacy; senior counsel Michael Manookin, who has represented clients in high-stakes patent litigation in federal district court and before the International Trade Commission; and special counsel Taylor Wright, who focuses primarily on litigation matters, including domestic and international patent and trademark litigation and enforcement. "Salt Lake City is quickly gaining ground as one of the nation's foremost technology and startup hubs, with a multitude of technology firms doing business in the metropolitan area. This is an opportunity for the firm to be at the forefront of the legal market in a vibrant and growing city," said Foley chair and CEO Jay Rothman. "We are thrilled to welcome David and this team to the firm. They are all top-notch IP litigators who bring extensive experience that complements our existing practices and strengthens our abilities to be a strategic partner and meet the evolving needs of our clients." (TL)
And finally...
WTR's latest Special Report explores how to manage the brand balance sheet – The ability to measure and record brand value is crucial for a host of business reasons: to gain a 360-degree insight into an enterprise's worth; to measure a company's health or product offerings; to calculate licensing royalties; to determine potential reputational hits and damages in dispute scenarios; to underpin M&A decision making. The list goes on. WTR's latest Special Report takes a deep dive into brand valuation, the reporting of intangibles and strategic best practice for brand leaders. As well as tracking recent developments in the industry and presenting a guide to the fundamentals of valuation practice, we focus in on key trends, the companies that own the most valuable brands and their financial performance. In addition, we present a rundown of the most valuable brand acquisitions since 2000. WTR subscribers can access "Managing the brand balance sheet" here.