AI and the "death of trademark"; calls for social media and e-commerce clamp down on fraud; China IP activity increases as policy improves; and much more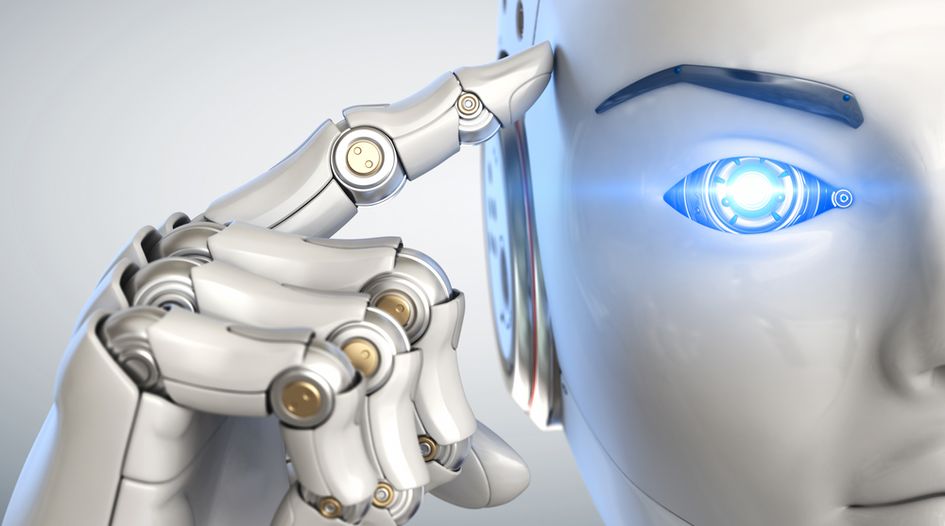 Everything we covered on WTR over the past seven days – and all you need to know from the world of trademarks to set yourself up for the start of another busy week.
Do you have five minutes to give your views on trademark search, watch and portfolio management services? WTR is polling subscribers for their thoughts on how the non-legal trademark services sector is matching up to expectations and what more they need from providers. Complete the short survey here.
Monday 20 July
With the number of trademark filings increasing this year and the China National IP Administration reporting "a stable trend" in IP development, WTR took a closer look at the data to determine whether everything really has "returned to normal" in the Chinese IP environment. Read more
We reported on recent calls for action against unhealthy foods in the United Kingdom and concern over Mexico's new labelling regime, which culminated in a missive from INTA last week – proving that the food and beverage industry is fast becoming the biggest target for brand restrictions. Read more
The latest IP office measures to address coronavirus-related interruptions saw the UK Intellectual Property Office issue temporary fee changes, the Hong Kong Intellectual Property Department closing its public service counter and the IP Office of New Zealand ceasing to provide automatic extensions. Read more
Tuesday 21 July
Our Tuesday news digest covered WIPO launching the Madrid Application Assistant, retailers in Southeast Asia moving online, Rouse introducing a new thought leadership campaign, HALLOUMI facing a fresh fight in the United Kingdom, and much more. Read more
A new research paper assessing the effects of AI on brand use found that the latest AI search tools could signal "the death of trademark" – with the academic behind the study claiming that "trademarks may become less important in the future". Read more
Wednesday 22 July
After the Madras High Court placed an interim order on the application for CORONIL not on the grounds of misleading the public, but as a result of an earlier mark claiming priority, we explained why the decision is only a temporary blow for the owner of the controversial drug. Read more
A new report identified 70 major brands that have been the target of fraudulent and infringing advertisements on social media platforms such as Facebook and Instagram, as well as websites including YouTube and Google, leading experts to call for the government to do more. Read more
Thursday 23 July
As gamers keenly await the release of the PlayStation 5 and Xbox Series X, we found clear signs that Microsoft and Sony plan to diverge in their brand strategies to keep ahead of the market – which is currently at a crossroads with streaming services. Read more
Analysis of the stock market performance of the WTR Brand Elite – a docket of some of the world's top brand-focused companies – since the start of 2018 painted a largely positive picture, with the group outperforming a number of major indexes. Read more
Friday 24 July
USPTO Director Andrei Iancu called for industry and government to work in a systemic and sustained manner to combat counterfeit goods online, highlighting the role that seller vetting can play in the fight against fakes. Read more
The Redskins becoming the Washington Football Team, Coca-Cola dropping another brand, Nestlé streamlining its portfolio, the Indian government asking e-commerce platforms to display country of origin, questions raised over Trump's TELERALLY application, and other stories featured in our Friday round-up. Read more
Plant-based milk brands are quickly consolidating the market, and their quirky, hard-hitting campaigns are attracting a whole range of consumers. With Oatly and Alpro among their biggest success stories, we examined the data to reveal why milk alternatives – and the brands that support them – are here to stay. Read more
After promising to strengthen IP rights protection last year, the Chinese government has issued a 35-point plan and detailed guidelines to address counterfeiting and infringement in the country. WTR teamed up with King Wood Mallesons's Yang Xiaoli to determine what these developments mean for rights holders. Read more
Saturday 25 July
We dug into our unrivalled archive of trademark content to present a series of features focused on the IP office world – with exclusive insight gained over the years from the USPTO, the Office for Harmonisation in the Internal Market, the IP Office of Singapore and the Chilean National Institute of Industrial Property. Read more