Adultblocks, benchmarking, and second round of gTLDs: brand protection learnings from Foresight 2020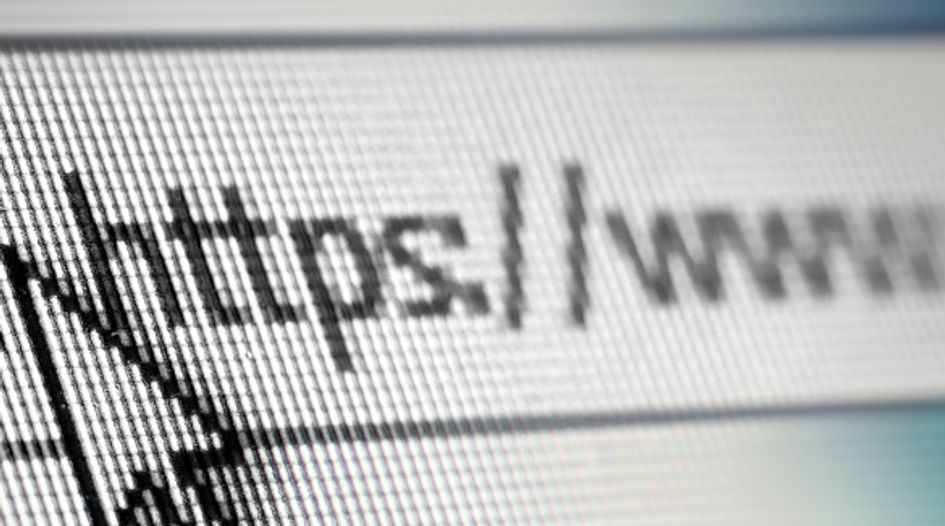 Last week, Com Laude hosted a seminar at INTA's headquarters in New York titled Foresight 2020: State of the Union in the Domain Name Industry. The day saw discussions focused on best practices and planning for domains as a driver and supporter of trademarks and other IP. In this exclusive guest post, Nick Wood, executive chairman and founder of Com Laude, provides a recap of the main takeaways.
Brands need to benchmark for success
Internal benchmarking is an essential process for pinpointing inconsistent domain registrations and strategic mismatches. In practical terms, in a time of finite budgets, comparing your different brands, their domain registrations and trademarks, and considering features of the markets in which they operate, can provide guidance on where to look first to cull surplus domains and identify where to enhance your portfolio. 
External benchmarking can also provide insight on what competitors or similarly scaled enterprises are doing to manage their portfolios – intelligence that can be used for internal self-improvement and to identify resource requirements for defensive registrations and other global brand protection.
Although some may say that the advent of GDPR has made it harder to determine who is the registrant of which domains, in the case of a brand seeking to understand the behaviours of a competitor, we are dealing with companies who are generally not trying to hide who they are and therefore it is easier to build a profile of a competitor's portfolio.  For example, one data point is to look at DNS information; many larger enterprises will host their domains on their own branded servers.  You can gauge the accuracy of your results by undertaking the same analysis on your own portfolio, as though you were a third party – this will help you determine what margin for error you should allow for.
With analysis complete, it's time to tidy up the portfolio - whether disposing through lapses or domain brokering, or filling the gaps with new registrations. Once complete, you're in a position to start setting up processes that will provide alerts, assist with budgeting, inform proactive planning, and can be used as an internal training tool. 
It is time to think about the second round of new gTLDS
Most '.brand' TLDs were initially purchased for defensive purposes, but there have been companies who have made efforts to exploit this asset in their domain arsenal for a variety of purposes. Commercial examples given included:
'oui.sncf', the French national rail service, selling over 250,000 tickets a day.
'support.skype' for customer service purposes.
'yankees.mlb' for deep-link redirects.
'extraordinaryjourneys.bentley' for the launch of the EXP 100 GT.
'wecare.weber' for corporate social responsibility messaging.
'jobs.intel' for careers and HR functions. 
The next round of new gTLDs is coming. A probable timeline shows that ICANN policy developments in such areas as rights protections, geographic names, predictable windows for registrations and fees is delaying the launch of the next round until late 2021 or early 2022. While seemingly a way off, in reality that time will quickly pass. Companies who didn't get their '.brand' TLD in the 2012 round, but which are eying a move when the next application window opens' should use the interim time to derive and test innovative and effective ways of use, host feasibility workshops, and start earmarking budget.
Adapt your strategies to fight in infringers exploiting short windows of opportunity
As the readers of WTR know only too well, there has been massive growth of social online activity that is being exploited by counterfeiters in an orchestrated and global way. These attacks include savvy and coordinated efforts that target big cultural, entertainment or sporting events, by patiently building up a large number of followers via the use of bots and fake 'influencer' accounts, and then leveraging these to sell high volumes of counterfeits in short opportunity windows.
The challenge, then, is keeping up with current trends, demographics and user behaviours and employing current technologies to tap into social media platforms, capture counterfeit sales data and react quickly with effective enforcement. 
As a starting point companies should investigate the efficacy of brand monitoring tools for their business. From domain watching services, to social media, market place and web monitoring there are several approaches to choose from and the choice you make will, of course, be dependent on the nature of the infringement you experience against your brand. Once infringement is identified there are different recourses to be taken and the platform providers will generally have solutions to help identify the best approach for your brand.
Have these looming issues on your radar
The seminar wrapped up by addressing forward looking topics that rights holders and their enforcement partners need to keep a close eye on. These included:
The new offering of Adultblocks. As covered previously,  MMX's AdultBlock service will block domain registrations with the '.xxx', '.porn', '.adult', and '.sex'  gTLDs for terms registered by trademark holders at the Trademark Clearinghouse (TMCH) or the Sunrise B program. The additional AdultBlock+ service will offer the same for additional gTLDs with additional protections for all the labels contained in a trademark registration record at the TMCH as well as variations of trademarks according to different languages. For rights holders there is a decision to be made over investment in the product. While one attendee compared the offering to "covering your house in gasoline and then paying them to not strike a match", others noted that it provides 10 years of peace of mind for a nominal monthly fee.
The UDRP and '.CN' disputes mechanisms will be under review. It's very important that practitioners who use these provide direct comments to ICANN to prevent negative changes for brand owners - or the elimination of these tools altogether (as other ICANN stakeholders are proposing). This is a threat that rights holders just cannot afford to ignore.
The last of the new gTLD registries ('.kids', '.gay', '.music' and '.web') will launch soon and will provide opportunities and also additional costs for defensive registrations. For some, presence in these strings will be essential. For others, it will be a decision on risk versus reward (or cost).
Blockchains are being touted by some registrars but, despite the ongoing hype, are not actually being used directly in relation to domains. It remains, though, an area to watch as this may change. 
The importance of Secure Sockets Layer (SSLs) in the IP protection landscape is important for both in-house and outside counsel. SSLs are as much a legal matter as an IT responsibility, and knowing their use and expiration dates is equivalent to similar practices for domain registrations.