Activision strikes back with Warzone lawsuit; France.com fight continues; Leason Ellis brand refresh – news digest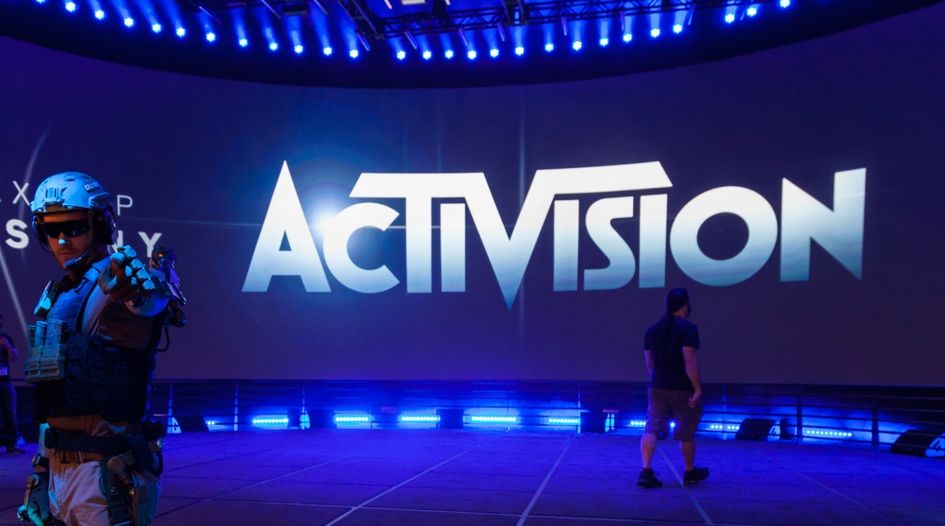 Every Tuesday and Friday, WTR presents a round-up of news, developments and insights from across the trademark sphere. In our latest round-up, we look at the IP Office of New Zealand launching a new hearings initiative, Canopy Growth acquiring a leading marijuana brand, One Rock making a name change after acquiring Nestlé's North America water business, and much more. Coverage this time from Victoria Arnold (VA), Bridget Diakun (BD), Tim Lince (TJL) and Trevor Little (TL).
Brand radar:
Leason Ellis unveils brand refresh – New York IP boutique Leason Ellis, now in its 13th year of operation, has unveiled a brand refresh as it seeks to position itself for the next phase of growth. Leason Ellis turned to Cecile Rothschild and Evan Molho of Create & Associates to help it translate its core values and vision into the new brand and implement it across the firm, including its new website. The refresh sees its legacy tree icon remain in place, albeit updated, and positioned alongside a new service mark, Applied Insight, which encapsulates the firm's value proposition. Peter Sloane, partner and chair of the firm's trademark and copyright practice group, elaborated: "Unlike large general practice firms, we are focused on patent, trademark, and copyright protection and the litigation necessary to enforce and defend the rights and business interests of our clients, which include some of the largest and most sophisticated companies on the planet. They see the strategic counsel and practical insight we deliver as a key ingredient to their business success. It was time we expressed that more fully in our brand." (TL)
One Rock makes name change after acquiring Nestlé's North America water business – Nestlé Waters North America has become BlueTriton Brands. The name change comes after the completion of its acquisition by One Rock Capital Partners in partnership with Metropoulos from Nestlé at the end of March. "I am very excited to join with my One Rock partners and lead this company as we begin a new chapter together as BlueTriton, building on the rich heritage of our historic, iconic, and beloved brands," said Dean Metropoulos, chair and interim CEO of BlueTriton Brands. BlueTriton consists of the former US and Canadian operations of Nestlé Waters. Its brand portfolio includes Poland Spring, Deer Park, Ozarka, Ice Mountain, Zephyrhills, Arrowhead, Pure Life and Splash. Tony W Lee, managing partner of One Rock, commented: "The company has an established reputation as a top provider of water and hydration that is favoured by consumers across North America. We see significant opportunity to further the market leadership of BlueTriton and look forward to building on the strong foundation that exists in the business today." The company is expected to reveal further brand changes in the coming months, including a new corporate logo, website and social channels. (BD)
Canopy Growth acquires leading marijuana brand – Canopy Growth will acquire Supreme Cannabis – one of Canada's leading marijuana brands – for $346 million, reports Bloomberg. The cannabis space has seen a slew of deals driven largely by companies looking to bolster their operations as acceptance for the drug grows in key markets. This is an important factor in Canopy's purchase, but branding also plays a role in the acquisition, as it will improve the company's position in the Canadian recreational market "due to the strong position of Supreme's 7ACRES brand in raw flower and vapes". (BD)
Asmodee is quietly building a board game empire – French company Asmodee has slowly been building its board game portfolio since 2007. According to Bloomberg, the company has purchased a number of game studios and distribution licences. It now owns the rights to Catan and Pandemic, as well as Ticket to Ride. Asmodee has "continued to pick up the best of the best," says André Boulay, co-owner of A2Z Science & Learning Toy Store in Northampton, Massachusetts. "They've monopolised the big-name strategy games." The French company's acquisitions of major brands have paid off, with sales soaring as people look for ways to beat the pandemic blues. However, some customers are unhappy with Asmodee's roll-up strategy, arguing that it has stifled creation and resulted in fewer original titles. (BD)
Legal radar:
Goliath fights back in Activision video game dispute: Video game giant Activision is suing the creator of browser game Warzone after receiving a cease and desist and opposition against its US applications for WARZONE and CALL OF DUTY: WARZONE, reports Reuters. The complaint, filed in the US District Court for the Central District of California on 8 April 2021 after negotiations between the parties broke down, claims that Activision's applications do not fringe trademark rights owned by Warzone.com LLC, the maker of web-based strategy game Warzone. Instead, it claims that the small-time player has threatened to seek "massive damages" from Activision and block the company from using and registering the Warzone name. In November 2020 Warzone.com sent a cease and desist to Activision, stating that it "would be within its rights to seek to enjoin Activision from using the WARZONE mark and to recover monetary relief as a result of Activision's infringing use". Warzone creator Randy Ficker went on to state that the launch of Call of Duty: Warzone caused "significant consumer confusion" and had a "large impact" on his business. In response, Activision claims that Ficker "has baselessly threatened the company", continuing: "Call of Duty: Warzone could not be more different from Defendant's game, a low-budget, niche virtual board game like Hasbro's Risk… Indeed, it is inconceivable that any member of the public could confuse the two products or believe that they are affiliated with or related to each other." Time will tell whether the court decides to side with David or Goliath. (VA)
METCHUP versus MAYOCHUP – Fifth Circuit revives Kraft Heinz dispute – The US Fifth Circuit Court of Appeals has revived the Kraft Heinz MAYOCHUP v METCHUP dispute, according to Reuters. On Monday, the appeal court stated that Dennis Perry, the owner of mayonnaise-ketchup blend Metchup, cannot sue Kraft Heinz for selling a similar condiment, Mayochup, but ordered a reconsideration of whether to cancel the METCHUP registration. The court stated that there was little chance consumers would confuse MAYOCHUP, sold in grocery stores throughout the United States under the Heinz brand, with METCHUP, sold in a nine-room motel in Lacombe, Louisiana under Perry's ownership. However, it also held that Kraft Heinz had failed to meet its "heavy burden" to show that Perry had abandoned the METCHUP mark, stating that his efforts could be "seen as a foundering business venture rather than a trademark trap". The case has been returned to a New Orleans federal judge for re-examination of the mark. (VA)
Office radar:
(For more of the latest coronavirus-related updates from national IP offices, please read our dedicated article which is being continuously updated.)
IPOPHL extends incentive programme –  The IP Office of the Philippines (IPOPHL) has announced its extension of the Juana Make a Mark incentive programme, which to date has enabled 3,000 women to gain greater market competitiveness through the protection of their trademarks. Launched in 2017, the programme is designed to encourage trademark registration among women-led micro, small and medium enterprises (MSMEs) engaged in priority sectors, including agri-business, chemicals, electronic manufacturing, IT, tourism and transport and logistics. At a press conference last week, IPOPHL director general Rowel S Barba said that the office is now welcoming new applicants as the 1,000 slots in the previous round of extension have been fully availed, expanding: "The fourth cycle intends to benefit 1,000 women-led MSMEs more. With registration, women entrepreneurs could enjoy time-bound exclusive rights over their trademarks. This gives them strategic advantage in building their brand and business and the right to prevent others from using their marks for the same or similar goods or services without their authority or consent." (TL)
IPONZ launches new scheduling initiative for hearings – The IP Office of New Zealand (IPONZ) has begun a trial period of a new scheduling initiative for hearings. The programme, which was launched on 1 April 2021 and will run until 30 September 2021, will allow the IPONZ hearings office to schedule hearings for proceedings at short notice. According to an IPONZ spokesperson: "Parties to a proceeding will be given an option to be added to a shortlist once their case has become ready to be heard. Shortlisted cases may then be used as back-up fixtures in circumstances where the original fixture has fallen over, or a timeslot becomes available for other reasons." A minimum notice period of 20 working days will be observed when advising parties that their proceedings have been allocated a date. (TJL)
Domain Radar:
France.com fight continues – At the end of March, we reported that the US Fourth Circuit had held that France is immune from US trademark infringement claims brought by the former owner of 'france.com'. The dispute commenced when US travel services company France.com initiated a trademark action in France against a Dutch company that it claimed was infringing its French and EU FRANCE.COM marks. The French State intervened voluntarily, claiming that trademarks containing the term 'France' are contrary to public policy. The French trademark was cancelled, with an order to transfer the domain name 'france.com' to the French State. The EUIPO Board of Appeal and General Court also found that there was likelihood of confusion between FRANCE and FRANCE.COM. France.com Inc subsequently sued the French Republic in federal court for cybersquatting and trademark infringement. In March, the Fourth Circuit said that the French government has sovereign immunity under the Foreign Sovereign Immunities Act. Over on Domain Name Wire, however, Andrew Allemann reports that Jean-Noël Frydman, the individual attempting to reclaim 'france.com', has petitioned the appeals court for en banc rehearing. Frydman's filing argues that the decision raises questions about the ability of US citizens to enforce trademark rights against foreign sovereigns within the United States, the supremacy of US law and the enforceability of US IP rights. The long-running dispute is set to rumble on. (TL)
On the move:
Fieldfisher strengthens its IP practice – Chris Benson has joined Fieldfisher's London IP practice as a legal director. Benson brings with him over 30 years' experience in all areas of trademarks, passing-off, brand management, franchising, licensing, merchandising and sponsorship. Joining from Taylor Wessing, he advises clients on worldwide brand protection, clearance searches, filing strategies, trademark prosecution and oppositions. Commenting on his recruitment, IP co-heads Leighton Cassidy and John Linneker said: "We're pleased to welcome Chris to our leading IP practice. He brings a wealth of experience and sector expertise that allows us to better support our growing client base. Our European IP practice continues to go from strength to strength and we are proud to reinforce our client offering through Chris' specialist skillset." (TL)
IP attorneys elevated to partnership in Venable's latest promotion round – Venable has elected 16 attorneys to the firm partnership, including a number of IP practitioners. Those receiving promotions are Marjorie W Norman of the Los Angeles office, Erica L Norey and James R Tyminski, who are both based in New York, and Washington DC's Calvin R Nelson. (BD)
Simmons & Simmons adds two new partners to IP practice – European patent attorneys Johan Renes and Lawrence King, who specialise in life sciences, will join Simmons & Simmons' IP team on 17 May and 19 April, respectively. "I am excited to continue the growth of the patent attorney practice at Simmons & Simmons," said Kevin Cordina, head of patent prosecution. "Since the group was started in 2018 we have seen continuous growth in client instructions, recognition, and team size across the six countries where the firm has patent specialists. The addition of Lawrence King in London expands our expertise in the life sciences sector, and Johan Renes' arrival in Amsterdam expands the senior team into continental Europe. The new arrivals will integrate directly into our pan-European IP team and boost our market-leading full-service, international offering." (BD)
Alt Legal adds Quinn to team – IP docketing software company Alt Legal has hired Joe Quinn as its regional sales director. Quinn has previously held leadership positions at companies including WebTMS, Corsearch and – most recently – Incopro. He is also the co-chair of the INTA Trademark Administrators Committee. He will be responsible for Alt Legal's East Coast law firm and corporate customer base. "Joe is an exceptional addition to our team," commented Lauren Amanda Adler, Alt Legal's vice president of sales. "His deep knowledge of trademarks, combined with his solid track record of growing sales will be a huge asset as we continue to accelerate our growth plans." (TJL)
And finally...
WTR launches major new Special Report series – Whether they are specific individuals or particular jurisdictions, the rise to prominence of mass filers over the past few years has had a significant impact on the trademark landscape. For the first of our new quarterly Special Reports, WTR has taken a deep dive into the data behind the trend, charting the rise of mass filers, analysing their activity, investigating the real-world effect that they are having and, crucially, exploring how rights holders and registries can mitigate their impact on brand development and protection efforts. The report is the first of a new series of quarterly offerings, which will deliver an in-depth exploration of a key theme or topic, with practical takeaways and unique insights. The full report is available exclusively to WTR subscribers here, and in the WTR Report Centre.