Access the latest brand protection and management strategies for China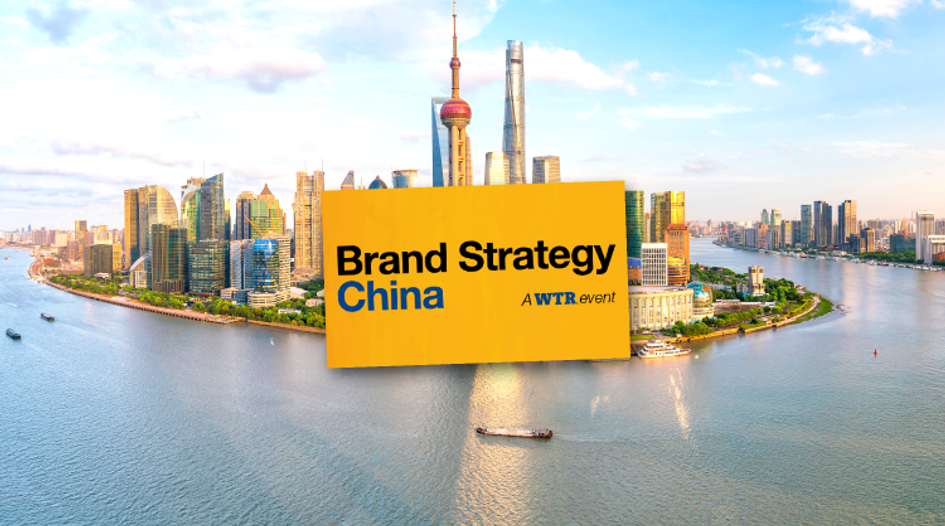 World Trademark Review (WTR) is pleased to unveil the programme for the third annual Brand Strategy China event, which takes place in Shanghai on 3 December 2018.
Taking place at the Ritz-Carlton Hotel, this unique forum – which benefits from high-level insights from both domestic and international brand owners, plus key government agency representatives – drills down into best practice and draws on the unique perspectives of the visionaries at the forefront of the industry.
The highly focused one-day programme will deliver practical, actionable takeaways for professionals tasked with protecting the integrity and maximising the value of their brands in the region, with all sessions being simultaneously translated into English and Mandarin translations. Speaker recruitment is currently underway and we will shortly unveil a stellar speaking faculty to tackle the following topics:
Building the brand of brand management
Aligning trademark and brand strategies with the changing goals of the business
Internal communications: how to raise the profile of the brand protection function
Creating an exhaustive brand strategy on a finite budget
Local enforcement masterclass
Enhancing the likelihood of success in criminal proceedings
New approaches to the relationship with local enforcement authorities
Working with Customs outside the major centres
Trademark litigation: new routes to success
Court actions: choosing the right forum and avoiding local protectionism
New approaches to evidence collection and deployment
You have won the case – what next? Handling appeals and collecting damages
Your online offensive and defensive playbook
Creating a seamless multi-platform approach to brand reputation and protection
Working with platforms and leveraging Big Data as an enforcement tool
Tomorrow's brand challenges: what the future of enforcement will look like
Opportunity and risk in a changing brand landscape
Tackling bad faith: changing practice and coping with demand at China's Trademark Office
One Belt One Road and Made in China 2025: What it means for brand protection
E-commerce and anti-unfair competition: the impact of legislative change
For details on how to book your place at this critical event, click here.