Abrdn rebrand raises eyebrows; counterfeit Colin the Caterpillar goes viral; JD.com anti-counterfeiting upgrade – news digest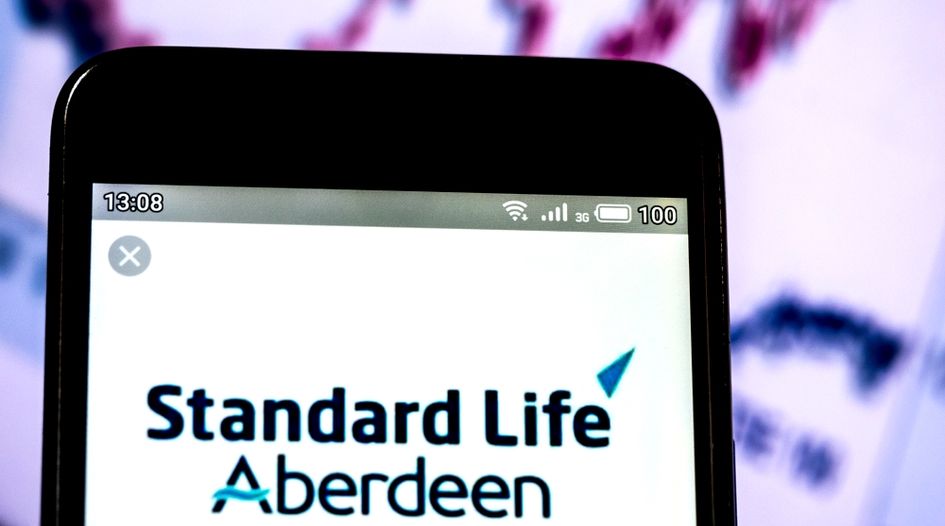 Every Tuesday and Friday, WTR presents a round-up of news, developments and insights from across the trademark sphere. In our latest round-up, we look at Nestlé's discussions to acquire Bountiful Co, L Brands resuming talks to sell Victoria's Secret, ICANN asking for a deletion freeze as it awaits the Net 4 India decision, and much more. Coverage this time from Bridget Diakun (BD), Tim Lince (TJL) and Trevor Little (TL).
Market radar:
JD.com upgrades anti-counterfeiting programme – E-commerce company JD has unveiled an upgrade to its anti-counterfeit system (Hubaochui), which it claims will make it easy and efficient for more brands selling on JD.com to report merchants for IP-related issues. The previously invite-only programme has also been opened up to all brands. Under the new system, where complaints are lodged, merchants must provide related certificates to prove their rights to brand owners. Failure to do so will result in the removal of the items from the JD platform. The company has also upgraded its technology to make the identification of fake products more accurate. Bo Wang, head of rules and governance at JD's platform business, said: "The system upgrade aims to make it easier for brands and merchants to more actively and conveniently deal with IP issues, protecting their rights and better managing cost and effectiveness. JD will also continue to cooperate with more professional IP protection institutions, promoting better governance for the whole industry." (TL)
Counterfeit Colin the Caterpillar goes viral – A couple of weeks ago, UK retail brand Marks & Spencer (M&S) launched legal action against rival brand Aldi claiming that its trademark rights in Colin the Caterpillar (a popular chocolate cake) had been infringed by a similar Cuthbert the Caterpillar cake. Since then, Aldi has launched an aggressive PR campaign, including relaunching its Cuthbert the Caterpillar cake (which it stopped selling in February 2021) to benefit two cancer charities. Now, Hull Live reports that a stallholder in the English town of Barnsley has begun selling a self-described 'counterfeit' Colin the Caterpillar. A sign on the stall states: "Counterfeit Colin's, £1.99 each. Don't tell M&S." The 'counterfeits' reportedly sold out after photos of the cake went viral on social media, with over 5,000 shares and 2,000 comments. While M&S is unlikely to be too troubled by a single market stall selling self-described 'counterfeit' chocolate cakes, it is doubtful that fake versions of the product would have been produced without the publicity that its recent trademark lawsuit has created. (TJL)
Brand radar:
Nestlé in discussions to acquire Bountiful Co – Nestlé is in talks to buy Nature's Bounty owner Bountiful Co, reports Bloomberg. The Swiss multinational has been expanding in the field of vitamins and supplements under the guidance of CEO Mark Schneider over the past four years. In 2017, Schneider's first year as CEO, the company picked up Atrium Innovations Inc for $2.3 billion. Since then, it has been buying up major vitamin brands, while simultaneously divesting other businesses such as those in the US chocolate sector. Schneider's strategy has been a success, with supplements and minerals boosting sales. Bountiful owns the Nature's Bounty and Puritan's Pride brands (among others), which it sells in retails chains such as Walmart, CVS and Rite Aid. KKR & Co, a private equity company that owns a majority stake in Bountiful, had been planning an initial public offering valuing the company at more than $6 billion. (BD)
L Brands back in talks to sell Victoria's Secret – L Brands is again talking to buyers about a potential sale of the Victoria's Secret brands. A deal was on the table last year with private equity firm Sycamore Partners for about $525 million, but the company agreed to cancel amid the covid-19 pandemic. L Brands is targeting a higher valuation in this round of discussions due to strong recent sales, seeking more than double the $1.1 billion value it had last year. The company aims to either sell or spin off Victoria's Secret by August. (BD) 
Standard Life Aberdeen's Abrdn rebrand raises eyebrows – Scottish financial firm Standard Life Aberdeen yesterday announced its new name: Abrdn. The rebrand is "part of a modern, digitally-enabled brand we'll use across our businesses globally", the firm states. The new name has already sparked debate, with social media users pointing out a number of potential issues. "This might have been modern a decade ago, also autocorrect will absolutely lay waste to this non-word," one user claims. "And it's not even consistent – capital A or all lower case? And also, someone else has the Twitter name." Indeed, it appears that the @Abrdn username has been taken by someone located in Mexico. Other users have pointed out that the new name could be pronounced as 'a burden' – not a positive term to associate with a brand. On the flipside, some have suggested that the rebrand could be a marketing effort, with one reporter noting: "The cynic in me says this is a short term social thing to get people talking about a brand that nobody would have spoken about today – and that they'll do some kind 'we've listened' backtrack to their original name shortly. They've not even changed the name on their Twitter page." (TJL)
Simone Biles departs Nike for Athleta – US gymnast Simone Biles is leaving Nike for a new apparel partnership with Gap-owned Athleta, reports the Wall Street Journal. Biles has not criticised Nike directly but has said that the collaboration with Athleta more closely reflects her values. The departure of the famous Olympic athlete is a blow to the Nike brand, with the announcement resurfacing criticisms of Nike's workplace culture. However, it is a major win for Athleta (BD)
Office radar:
(For more of the latest coronavirus-related updates from national IP offices, please read our dedicated article which is being continuously updated.)
SPB implements new functionalities – The EUIPO has revealed that the State Patent Bureau of the Republic of Lithuania (SPB) has successfully implemented new functionalities into its back-office system. The additional functionalities, aimed at improving the day-to-day activities of SPB staff, were launched earlier this month and follow on from an upgrade of the back-office system in February. The EUIPO notice states: "The new features and improvements to the back office system continue to evolve, providing the SPB with even better usability and an improved overall experience. Part of the improvements involved integrating the system with the national systems of Lithuania and with the budget system of the Lithuanian State Tax Inspectorate. These changes enable the SPB's staff to access up-to-date and more accurate data while reducing the amount of time needed to process applications." (TL)
Domain Radar:
ICANN asks for deletion freeze as it awaits Net 4 India decision – Last month, having previously reported that ICANN was to terminate its registrar accreditation agreement (RAA) with Net 4 India after repeated and ongoing failures to comply with its provisions, ICANN noted that Net 4 India was subject to insolvency proceedings in India. The resolution professional appointed by the insolvency court to represent the interests of Net 4 India requested that the insolvency court prevent ICANN from finalising its termination of Net 4 India's RAA, which ICANN requested the court deny. In its latest update, ICANN has asked that all registries refrain from deleting any expired domain names registered through Net 4 India that registrants have not been able to renew or transfer while it awaits a final order from the insolvency court (the next hearing taking place today). It states: "ICANN is taking actions permitted by its agreements, policies, and law to protect registrants and to facilitate the bulk transfer of the Net 4 India registrations to a functioning registrar that can service its customers. ICANN also is being respectful of the National Company Law Tribunal, New Delhi Bench's processes with this case, which have not yet concluded. ICANN is determined to help find a resolution to the present challenges." (TL)
On the move:
In-house veteran joins Lippes Mathias – Lippes Mathias Wexler Friedman has announced that Scott E Thompson has joined the firm as partner. Thompson, who brings 38 years of experience representing Fortune 100 companies in IP matters, will serve as co-leader of the firm's IP practice team. Thompson previously served as general counsel – intellectual property/marketing properties at Mars Inc, leading a team of more than 50 in-house IP and marketing properties professionals. He also boasts more than three decades of combined experience at Philip Morris Companies, Colgate-Palmolive and GlaxoSmithKline, as well as two large international law firms. "Scott is a lawyer's lawyer. His experience is second-to-none and provides significant advantage to our clients in intellectual property matters," said Kevin J Cross, managing partner at Lippes Mathias. "Another milestone in our firm's sustained growth to meet our business clients' needs, Scott's pedigree leading the intellectual property departments at some of the world's largest companies is proof positive of his ability." (TL)
Snell & Wilmer adds partner in Orange County – Christopher D Bright has joined Snell & Wilmer as a partner in the firm's growing Orange County office. Bright is an IP litigator with over 20 years' experience. "We continually look for gifted lawyers and strategic growth opportunities that enhance our ability to serve our clients," said Ketan S Vakil, managing partner of Snell & Wilmer's Orange County office and co-chair of the firm's IP group. "Christopher is a proven IP litigator and trusted advisor with an outstanding reputation in the legal and business community, especially in the electronics, life sciences and technology sectors. His extensive experience in patent litigation and IPR proceedings will add to our existing IPR practice and strengthens the intellectual property litigation services we offer. We are pleased to welcome Christopher to our firm." (BD)
Ulmer grows IP team – Ulmer & Berne has announced the addition of Jocelyn C Smith to its IP and technology practice group. Smith joins Ulmer's Columbus office where her practice will handle trademark clearance, prosecution, portfolio maintenance and enforcement for brand owners in multiple industries. She will also assist with IP litigation, including the resolution of trademark, copyright, trade secret, unfair competition and other complex IP disputes. "We're thrilled to have Jocelyn join us in Columbus as we continue to grow our practice across the state and all of our offices," said Eric M Robbins, group leader of Ulmer's IP and technology practice group. "We have a deep bench of skilled IP attorneys who are committed to helping our clients move their businesses forward. Jocelyn's addition to our team is another step ahead as we continue to invest in talent that adds value for our clients." (TL)
Armstrong Teasdale strengthens life sciences team in Boston – Armstrong Teasdale has announced the hire of partner Dhruv Kaushal. Kaushal counsels life sciences clients in both patent matters and technology transactions and will join the firm's IP practice in Boston. (BD)
And finally...
WTR launches major new Special Report series – Whether they are specific individuals or particular jurisdictions, the rise to prominence of mass filers over the past few years has had a significant impact on the trademark landscape. For the first of our new quarterly Special Reports, WTR has taken a deep dive into the data behind the trend, charting the rise of mass filers, analysing their activity, investigating the real-world effect that they are having and, crucially, exploring how rights holders and registries can mitigate their impact on brand development and protection efforts. The report is the first of a new series of quarterly offerings, which will deliver an in-depth exploration of a key theme or topic, with practical takeaways and unique insights. The full report is available exclusively to WTR subscribers here, and in the WTR Report Centre.