ABBA settles tribute band lawsuit; RZA targets Wu-Tang Clan opportunists; IDW loses Transformers licence – news digest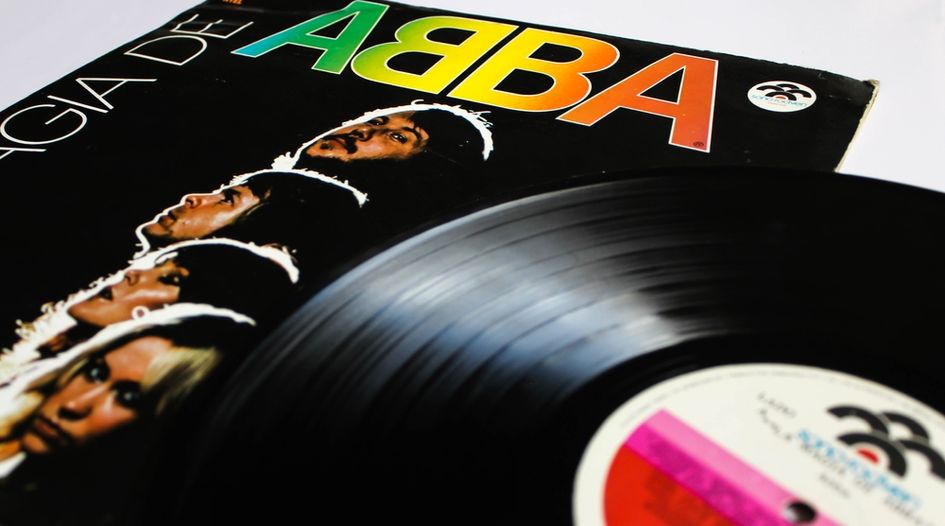 Every Tuesday and Friday, WTR presents a round-up of news, developments and insights from across the trademark sphere. In our latest round-up, we look at the USPTO unveiling new assistance programmes, the China National IP Administration rejecting numerous 'metaverse' trademark applications, Cambodian records revealing counterfeit case levels in 2021, and much more. Coverage this time from Victoria Arnold-Rees (VAR), Tim Lince (TJL) and Trevor Little (TL).
Legal radar:
ABBA settles Abba Mania tribute band lawsuit – ABBA has settled its lawsuit accusing a UK cover band of using the name Abba Mania without its permission. ABBA previously accused Abba Mania's managers of "parasitic and bad-faith conduct" for trading off its fame and goodwill and making fans think that the Swedish pop group endorsed their act. It also claimed that they had rejected its demand to change the name and the 'abbamania.com' website or use "ABBA Tribute" in a way that would avoid confusion. ABBA has now dismissed the suit with prejudice after a settlement was reached last week. Abba Mania will stop using the name, a lawyer for the group told Billboard. (VAR)
League of Legends maker sues Vietnamese app developer over copyright infringement – League of Legends maker Riot Games is suing a Vietnam-based mobile app developer on the grounds of copyright infringement, reports Reuters. Riot states that Imba Technology's I Am Hero: AFK Tactical Teamfight copies characters, text and other features from League of Legends, which attracts more than 100 million players per month. In its complaint, Riot notes that the name of Imba's game is a reference to the League of Legends spin-off Teamfight Tactics, that Imba sponsors League of Legends tournaments and that "Imba" is itself a reference to language used in League of Legends. Riot claims to have sent Imba a cease and desist letter in December, but Imba denies any infringement. Riot has now asked the US District Court for the Central District of California to block the sale of Imba's game and order the payment of monetary damages and attorneys' fees. (VAR)
CNIPA rejects numerous 'metaverse' trademark applications – Recent reports claim that the China National IP Administration (CNIPA) has rejected multiple trademark applications containing the term 'yuan yuzhou' (Mandarin for 'metaverse'), including applications from video game company NetEase, streamer iQiyi and e-commerce company Xiaohongshu. According to the South China Morning Post, similar applications filed by Alibaba Group, Tencent Holdings and ByteDance are still pending review. The move "suggests that authorities are attempting to assuage any potential hype around the metaverse in the technology industry", states CoinDesk. (TJL)
RZA targets Wu-Tang Clan opportunists – Rapper, actor, filmmaker and record producer RZA has launched legal action against online sellers of infringing Wu-Tang Clan merchandise."RZA is targeting e-commerce store operators believed to be operating from China for allegedly using Wu-Tang's trademarks to make their online operations seem legitimate," writes Allhophop.com's Justin Ivey. "The lawsuit accuses the bootleggers of trademark infringement, counterfeiting and false designation of origin." It also states that the Wu-Tang Clan marks are used within content, text and metatags in a bid to attract search engine traffic; the listings themselves do not use the terms in an effort to evade detection. The lawsuit, Ivey notes, is seeking either all profits from the bootleg Wu-Tang merchandise (with damages for trademark infringement) or an award of $2 million for "each and every use" of the marks. (TL)
Market radar:
Cambodian records reveal 2021 counterfeit case levels – The Counter Counterfeit Committee of Cambodia (CCCC) has announced that 140 cases of illegal medicines, medical products, cosmetics and general fake goods were seized in 2021, with 40 cases subsequently sent to court. The fake goods included 77,770 litres of alcohol and 59 cases of face masks. According to CCCC director Tan Sokvichea in an interview for Khymer Times, counterfeits are rising in Cambodia. "Currently, counterfeit products that are spreading daily almost everywhere are considered as transnational crime by organised criminal enterprises that poses a serious risk to the health and lives of the people and the national economy," he said. "We will make every effort to cooperate with all stakeholders, especially the inter-ministerial committee, to prevent counterfeit products from being put on the market and endangering people's health." (TJL)
CBP seizes infringing pop fidget haul – US Customs and Border Protection (CBP) officers have seized 1,870 IP-infringing pop fidget toys at the port of New Orleans. The officers targeted three international shipments for inspection, each containing boxes with hundreds of the popular toys. The toys infringed both copyright and trademarks, they discovered. For example, some of the seized items were in the shape of Yoda, Spiderman, the Hulk, Bart Simpson and Converse All Star sneakers. The shipments originated from Shenzhen, China and were headed to a local address. "Shenzhen, a city in southern China just north of Hong Kong, has been the shipper location for the many seized counterfeit covid vaccination cards, along with other counterfeit items," the authorities stated. (TL)
Brand radar:
IDW loses GI Joe and Transformers licence after 17 years – IDW will lose its publishing licences to Hasbro's GI Joe and Transformers at the end of the year, the comic book publisher has announced. "At the end of 2022, IDW will bid a fond farewell to the publication of GI Joe and Transformers comic books and graphic novels," the company said in a statement provided to The Hollywood Reporter. "We're exceedingly proud of our stewardship of these titles – 17 years with the Robots in Disguise and 14 years with A Real American Hero – and thank the legion of fans for their unwavering support, month in and month out." My Little Pony and Dungeons & Dragons comics will continue to be published by IDW. The move follows reports that Skybound, an imprint run by The Walking Dead creator Robert Kirkman, was in talks to pick up the licence from Hasbro. Licensed properties have been a major part of IDW's business plan. The company will need to refocus after also losing publishing rights to Star Wars and Marvel comics earlier this year. (VAR)
Office radar:
(For the latest coronavirus-related updates from national IP offices, please read our dedicated article, which is being continuously updated.)
USPTO unveils new assistance programmes, including TTAB pro bono support – Drew Hirshfeld has directed the spotlight towards the USPTO's new programmes to provide economic relief during the pandemic on the USPTO director's blog. Hirshfeld reveals that the office will soon unveil an AccessUSPTO Pilot Programme aimed at providing IP training to new audiences through collaboration with national organisations that assist small businesses and creators not traditionally versed in intellectual property. Another upcoming initiative is the Tribal Nations Partnership, a year-long initiative to assist Native American, Alaska Native and Native Hawaiian citizens who are interested in establishing or expanding their e-commerce presence. Elsewhere, a new Stakeholder Application Readiness Training programme will assist aspiring inventors with training on the application process, while a new TTAB pro bono programme will provide free legal assistance to financially under-resourced individuals and businesses involved in trademark proceedings. This initiative was born out of collaborations with INTA. (TL)
WIPO's IP ADR caseload rockets – WIPO has revealed that its Arbitration and Mediation Centre saw a 44.5% increase in its annual IP alternative dispute resolution (ADR) caseload in 2021. In total, the WIPO Centre received 163 mediation, arbitration and expedited arbitration cases and 100 good offices requests. The cases involved multinationals (46%), SMEs (41%) and collective management organisations (12%), with parties originating from all regions, notably Asia, Europe, Latin America and North America. Disputes involved a broad range of IP areas, with copyright (41%), patents (37%) and trademarks (16%) the most common. The main business areas were digital copyright, IT, life sciences and mechanical patents. Particular increases concerned mediation requests in FRAND disputes, copyright disputes (especially through the co-administration collaboration with the National Institute of Copyright, Mexico) and international IP disputes referred by Chinese courts. (TL)
JPO updates key features page – The Japan Patent Office (JPO) has released an update of its JPO Key Features portal website for global users. "The update has enhanced the content of the JPO website with information on designs, trademarks and appeals, in addition to patents," a JPO representative tells WTR. "The update also covers helpful resources for global IP portfolio development. Given the increasing number of international applications to the JPO, this content will help companies doing business in Japan, as well as elsewhere around the world." (TJL)
Law firm radar:
Calfee welcomes four attorneys from high-tech IP firm – IP partners Michael J Medley and Todd E Behrens, senior attorney Philip G Ammar and associate Thomas R Irwin have joined Calfee, Halter & Griswold LLP's IP practice group from IP firm Medley, Behrens & Lewis LLC, where they represented large Global 500 corporations, mid-sized Fortune 1000 corporations and small private companies. "Mike and Todd have built an extraordinary team and are well known in the high-tech world for the level of service they provide to their clients. Their practice fits well with our group's footprint and adds to our deep bench of attorneys with electrical and computer engineering backgrounds, positioning Calfee as a leader in its ability to handle IP issues in these fields moving forward," said Mark W McDougall, partner and co-chair of Calfee's IP practice group. Behrens has experience counselling clients on a host of IP matters, including trademark selection and prosecution. The group will be accompanied by IP legal administrative assistant Nichole Kuklisin. (VAR)
And finally...
WTR Special Report reveals world's most innovative IP offices – For most IP offices, there is an ongoing effort to provide services outside the central remit of registering trademarks and patents. What is more, emerging technology – including AI, blockchain and cryptocurrency – looks set to transform the lives of trademark practitioners. But some registries are falling behind. WTR's latest Special Report explores how IP offices around the world are embracing innovation and why it matters to all trademark professionals.