2021 INTA Annual Meeting capsule keynotes; fountain pen trademark drama; Disney+ to expand into Asia – news digest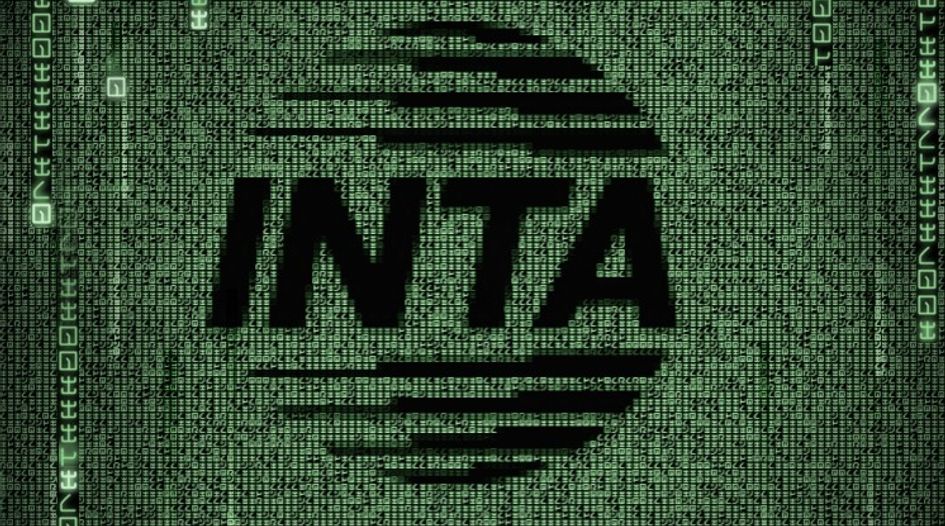 Every Tuesday and Friday, WTR presents a round-up of news, developments and insights from across the trademark sphere. In our latest round-up, we look at Montenegro expanding its TMclass participation, KIPO seeing significant increase in covid marks, the French IP Office launching a new service, and much more. Coverage this time from Bridget Diakun (BD) and Tim Lince (TJL).
Market radar:
INTA announces 2021 Annual Meeting capsule keynotes – The INTA has confirmed the four keynote speakers for its capsule keynote sessions to be held during the upcoming 2021 Annual Meeting. On Monday, the keynote will be Andraea LaVant, president and chief inclusion officer at LaVant Consulting Inc. On Tuesday, attendees can hear from Tony West, senior vice president, chief legal officer and corporate secretary at Uber. On Wednesday, the keynote will be Xavier Ragot, group general counsel at the Christian Louboutin Group. Finally, on Thursday, attendees can enjoy a keynote with Kourtney Kang, creator and showrunner of Disney+ family comedy drama Doogie Kamealoha MD (and was also a writer for hit TV shows How I Met Your Mother and Fresh Off The Boat). (TJL)
Brand radar:
Candy Dynamics partners with global licensing agency Surge Brands – Candy Dynamics has retained Surge Brands, a global licensing agency, to create branded products based on its Toxic Waste Slime Licker and Toxic Waste Hazardously Sour Candy, reports the Candy Industry. "Licensing is an important branding initiative for Candy Dynamics, allowing us to leverage our expansive and growing family of candy brands," said Laura King, president of Candy Dynamics. "The retail marketplace both in the US and abroad is clamouring for Toxic Waste-branded products. We are thrilled to collaborate with our new strategic global licensing agency, Surge Brands, to develop a range of licensed products that will further engage our fans across the globe." Surge Brands has already secured details with H3 Sportgear, License 2 Play, Centric Beauty/TASTE Beauty, Super Impulse, Inkology, and Rasta Imposta. The agency is looking to announce more licensees both in the US and abroad in the coming weeks. (BD)  
JLG to develop licensed product extensions for Toyota and Lexus brands – Toyota Motor Sales has partnered with the Joester Loria Group (JLG) to represent the Toyota and Lexus brands, reports License Global. The company will develop licensed product extensions that go beyond vehicles through merchandising deals and collaborations. "We are excited about the opportunity to partner with Toyota and Lexus, two brands with rich history, passionate consumers and dynamic marketing campaigns," says Michael Almeida, vice president at JLG. "We believe there is great potential to tap into the incredible portfolio series to delight consumers with exceptional brand extensions." (BD)
Disney+ to expand into Asia with new original titles – The streaming wars continue, with Disney+ making an announcement of an expansion into Asia, with plans to have more than 50 original titles from the region by 2023. The company is commissioning new programs from South Korea, Japan, Australia, Taiwan and Indonesia, many being produced in the local languages. Netflix's Squid Game success is undoubtedly on Disney's radar, as well as other streaming platforms. Not only is it a major draw to the Netflix service, but the company will soon be cashing in on licensed products with a collaboration with Walmart for a digital storefront. Disney+ will be hoping for its own major hit which it will be able to leverage to improve its reputation, but also to add to its IP roster. (BD)
Office radar:
(For the latest coronavirus-related updates from national IP offices, please read our dedicated article, which is being continuously updated.)
Montenegro expands TMclass participation – From 19 October 2021, the Ministry of Economic Development of Montenegro has expanded its participation in the EUIPO's TMclass service. Going forward, the registry will accept conditions from the harmonised database of goods and services in TMclass in Montenegrin. The move means that there are now 19 national IP offices outside of the EU that use the TMclass database. (TJL)
KIPO sees significant increase in covid marks – The Korean IP Office (KIPO) has revealed a 107.7% in trademark applications that feature terms related to covid-19 (including 'corona' and 'covid'). According to the office, it is hopeful that the application surge is an indication that new therapeutics will enter the market to help daily life return to normal. In a statement, a KIPO representative said: "We look forward to the quick success of the productization of trademark-pending therapeutics to restore our daily lives, just as the Black Death, which was the worst pandemic in history, ended with Fleming's penicillin discovery and commercialisation of therapeutics." (TJL)
INPI launches a unique user identifier – The French IP Office (INPI) has released a new service called 'INPI Connect', a tool that it is hoped will "simplify access to the various online customer areas of the INPI and to strengthen their security". The service will set-up a unique identifier (email and password) for all users to connect to the INPI platform. (TJL)
Media Watch:
Fountain pen 'trademark drama' revealed – In a viral post on Reddit, a trademark "slap fight" between two major fountain pen brands was revealed and it's quite the drama. The brands involved are German-based Kaweco (which was founded in 1883) and China-based Moonman (which is a "relative newcomer to the fountain pen scene"). Until earlier this year, there was "little complaint of Moonman's pens", with "many of their pens actually quite highly regarded in the [fountain pen] community", claims the Reddit hobbyist. However, in April 2021, a prominent member of the fountain pen community claimed that his eBay listings selling Moonman pens "were taken down following a trademark infringement notice" by German firm Kaweco. This was done as it appeared that Kaweco had "trademarked the term Moonman" after receiving no response from the Chinese company after allegations that one of its pens had been copied. In the fountain pen community, "discussion jumped to whether or not Moonman got what they had coming over rampant IP abuse or if Kaweco was just being extremely petty". That spurred Moonman to "quickly pivoting to selling under the name Majohn", which "caused some confusion for prospective buyers" and led to some backlash for Kaweco. Eventually, Kaweco released a statement "in which they clearly painted themselves as the victim", according to the Reddit thread, and revealed the exact fountain pen that they had taken issue with. Debate continued in the fountain pen community, with most apparently agreeing that the Moonman product "looked nothing like" the Kaweco product. Further, Kaweco has "no intellectual property rights" to the shape of the disputed model, it was claimed, after being rejected for an EU trademark in 2019. At this point, the trademark dispute was causing significant drama in the fountain pen community, and spurred wider debate over the presumption of guilt of Chinese brands when challenged by Western counterparts. "The Sinophobic comments have come out in full force whenever this issue, as silly as it seems on the surface, is brought up," the Reddit hobbyist claimed. "Naturally, things got heated. Some saw this as a continued trend of Chinese copycats and unfair advantages through cheaply-priced goods. Another group felt that Kaweco had stooped too low with their trademark trolling and anti-competitive behaviour. The reality is likely somewhere in-between." Indeed, the Reddit user states that some Chinese brands are "most definitely" creating "clones" of fountain pens created by Western brands. For the fountain pen community, at least, this activity has been tolerated due to the often expensive nature of the hobby. "The affordability of Chinese pens makes our hobby accessible to beginners with less disposable income such as students or individuals in countries where a brand-name pen coming from Lamy or Kaweco might be cost-prohibitive," they explained. "On the other hand, copying can indubitably feel and be iffy and buying these 'fakes' is a valid ethical or moral concern for many." The drama ends on a humorous note, though: last month, Moonman released a new product that is strikingly similar to the Kaweco item that the German firm originally took issue with, with the cheeky tagline: "Better than the German version." (TJL)
Law firm radar:
Jolly Northrop joins Holland & Hart in Boulder – Trademark attorney Jolly Northrop has joined Holland & Hart's intellectual property practice as of counsel in Boulder. Northrop has over 20 years of experience and draws on her time at L'Oréal to deliver business-savvy advice to clients. She assists with trademark and copyright licensing agreements, and also helps to address intellectual property concerns and due diligence matters in commercial and corporate transactions. (BD)  
Debevoise strengthens its corporate IP group in New York – Caroline Geiger has joined Debevoise & Plimpton as counsel in the firm's corporate IP group. Geiger advises clients on the IP and technology aspects of M&A and other corporate transactions. "We have seen significant and sustained increase in M&A activity this past year, which often involve highly complex intellectual property transactions, including those related to technology platforms, pharma and IP royalties," said Harry Lebowitz, partner in the corporate IP group. "Caroline's track record in helping bring these transactions to fruition will strengthen our ability to meet the growing transactional and IP needs of our clients." Geiger will be practicing out of the firm's New York office. (BD)  
Foley & Lardner appoints office managing partner to new Salt Lake City office – Foley & Lardner announced that David Wright has been appointed to managing partner of the firm's new Salt Lake City office. Wright is a litigation lawyer and a member of the firm's innovative technology and health care & life sciences sectors. His practice focuses on complex and IP litigation, including false advertising, unfair competition, theft of trade secret, and copyright, patent and trademark infringement cases. Wright is one of four attorneys tasked with establishing Foley in this new market. (BD)
And finally...
WTR's latest Special Report explores how to manage the brand balance sheet – The ability to measure and record brand value is crucial for a host of business reasons: to gain a 360-degree insight into an enterprise's worth; to measure a company's health or product offerings; to calculate licensing royalties; to determine potential reputational hits and damages in dispute scenarios; to underpin M&A decision making. The list goes on. WTR's latest Special Report takes a deep dive into brand valuation, the reporting of intangibles and strategic best practice for brand leaders. As well as tracking recent developments in the industry and presenting a guide to the fundamentals of valuation practice, we focus in on key trends, the companies that own the most valuable brands and their financial performance. In addition, we present a rundown of the most valuable brand acquisitions since 2000. WTR subscribers can access "Managing the brand balance sheet" here.