Ten important academic findings about trademarks from the past 12 months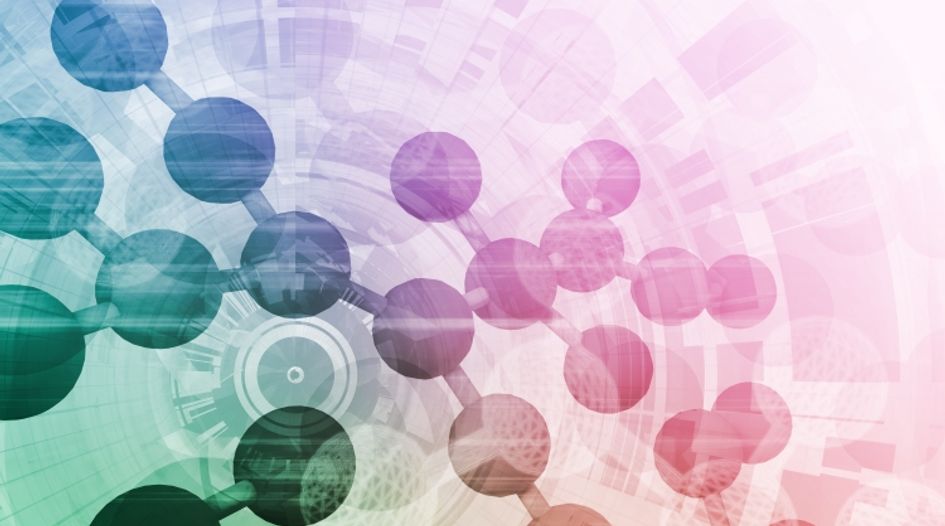 Over the past 12 months, WTR has reported on various academic studies spanning an array of trademark-related issues – with exclusive insights from the authors to boot. Here, we pick out 10 of the key takeaways for brand professionals and highlight a number of continuing trends to watch out for.
1. Registering trademarks substantially increases future sales and profitably
Earlier this month, we reviewed the recently updated paper "Product Development Innovation: Insights from Trademarks", in which academics at Arizona State University and the University of California, Irvine emphasised the often-overlooked impact of trademarks on firm innovation and growth. Using a unique dataset of 123,545 USPTO registrations owned by S&P 1500 firms between 1993 and 2011, the authors found that trademark data provides an effective measure of both economic activity and new product development across a wider array of industries than R&D and patent data alone. What is more, they found that registering new trademarks substantially increases future sales and profitably. Therefore, boards of directors should develop incentives to convince CEOs that the benefits of registering new product trademarks outweigh the risks.
2. Anti-counterfeiting efforts must be supported by regularly updated technologies
In March, we outlined key takeaways from the joint study "The Role of Anticounterfeit Technology in Combating Counterfeit Products", which stated that in order to protect IP rights from counterfeiting while maintaining company growth, rights holders cannot rely on government cooperation alone. Instead, they must utilise additional anti-counterfeiting technologies, such as packaging features and verification websites. However, speaking exclusively to WTR, the authors warned that these technologies can be easily imitated; therefore, they should be re-examined and updated on a regular basis. Otherwise, brand owners run the risk of losing profits.
3. Improving consumer access to genuine goods is the most effective way to tackle fakes
In February, we examined the ambitious research paper "Does Counterfeiting Benefit or Harm Original Products? A Meta-analytic Investigation", which brought together over 100 independent studies to reiterate the negative impact that counterfeit products have on genuine goods. The report revealed that experience with counterfeit products does not benefit the owners of genuine products because consumers are more likely to (re)purchase counterfeit products than to purchase genuine ones in the first place. However, the research also confirmed that experience with genuine products has a positive effect on consumer intent to purchase such goods. Therefore, the authors argued that the most effective anti-counterfeiting strategy is for brand owners to ensure that consumers – especially those potentially priced out of authentic goods – have access to original products.
4. Strong trademark protection can significantly increase export prices
In January, we spoke to the author of "Impacts of Trademarking on Export and Producer Prices in Ethiopian Coffee" – a research paper which revealed that trademark protection can significantly increase export prices in the agricultural industry. Focusing on the effects of a trademark initiative conducted by Oxfam in 2007, the paper found that greater trademark protection in the coffee-bean sector quickly led to higher export prices; however, this growth was limited to western markets and had little benefit on producers (ie, the coffee-bean farmers). While the author argued that producers in smaller economies should have access to alternative forms of GI protection, the study provides further evidence that larger markets will pay more for products that boast strong trademark protection.
5. Adopting lower-cost platforms will increase the use of consumer survey evidence
In December, we continued our exploration into the budgetary pressures faced by in-house counsel by outlining the key takeaways of "Democratizing Access to Survey Evidence of Distinctiveness" – a study conducted by a Florida State University College of Law professor. The paper found that, despite being the most effective form of evidence, consumer surveys are rarely used in US trademark cases due to the substantial costs involved. Speaking exclusively to WTR, the author stated that the only way to instigate a trademark survey revolution would be for attorneys to take the plunge and try lower-cost survey platforms. Although doing this could risk a client's reputation, the trademark industry has shown willingness to embrace new digital practices in the past, and cheaper access to survey evidence would significantly improve the efficiency of trademark litigation.  
6. The 301 Special Reports are having a tangible impact on the IP ecosystem
In September, we outlined the principal arguments of "Knocking off Firm Value" – a study published by professors at Pennsylvania State University's Smeal College of Business and the University of Texas, Dallas – which called on jurisdictions to follow the lead of the United States when it comes to global IP enforcement. The study revealed that exposure to counterfeits has a significant negative effect on the value of brands, with US firms exhibiting 2.55% lower brand value in foreign jurisdictions that are included in the US government's Special 301 Watch List and 5.07% lower brand value in foreign jurisdictions that are included in its Special 301 Priority Watch List. However, drawing on WIPO data, the authors found that Watch List or Priority Watch List status makes a country 7% or 20% more likely to open an IP office. Therefore, the government's efforts seem to be effective at promoting stronger IP protection around the world and the European Commission would be well advised to create its own versions of the 301 Special Reports.
7. Relief seekers are shunning litigation in favour of alternative 'self-help' methods
In June, we took a closer look at the New York University School of Law paper "Taking Intellectual Property Into Their Own Hands", which revealed that increasing numbers of rights holders are shunning traditional methods of seeking relief (eg, cease and desist letters, takedown requests and litigation) in favour of so-called 'self-help' tactics, such as social media shaming and appropriation. The authors found that these tactics can be used to satisfy three key goals of litigation (recovering monetary damages, obtaining attribution and avoiding misattribution), while also being faster and cheaper than litigation. However, despite the cost-saving benefits, practitioners should be aware of the legal and commercial risks involved when shaming infringers online – especially since one misstep can lead to significant backlash.
8. IDN homographs are a major threat to online brands
In June, we took heed of Farsight Security's warnings in "Global Internationalized Domain Name Homograph Report", which urged that phishing attacks from 'domain name homographs' (lookalike domain names that bypass traditional security controls) using internationalised domain names (IDNs) represent a major threat to brand owners. Having analysed almost 100 million IDNs and 26.7 million unique internationalised fully qualified domain names, the report discovered approximately 36,000 domain name homographs resembling the brands that it was tracking. This resulted in over 8,000 unique IDN homographs, of which 91% contained "confusable" characters and 91% led to another webpage. Concerned about these "chilling results", Farsight's CEO advised online brands to perform their own risk analyses and to consider brand monitoring and protection companies, instead of relying on ICANN for protection, as many will offer IDN detection services that can help to locate confusingly similar domain names.
9. Trademarks can boost growth and protect market opportunities for SMEs
Also in June, we identified the benefits of trademark ownership for start-up companies, following the report "Trademarks in Entrepreneurial Finance: Empirical Evidence from Venture Capital Investments in Private Firms and Venture-Backed IPOs", which was published by academics at the Carroll School of Management at Boston College, Tsinghua University and Lehigh University. The authors reviewed a unique dataset of almost 56,000 trademarks registered by venture capital-backed firms over a 30-year period and found that there was a clear correlation between the number of trademarks owned by a start-up and the level of venture capital investment. Moreover, the report linked greater trademark ownership to a higher probability of a successful exit through an initial public offering or acquisition. As such, trademarks could be seen to play both a protective role (lending small and medium-sized enterprises (SMEs) monopoly power in a product market and helping them to foster consumer loyalty, thereby enhancing performance) and an informational role (signalling a better future performance and therefore a higher value to investors). This positive message should help to convince SME owners (who are often more accustomed to having IP rights asserted against them) that registering their trademarks could have significant advantages.
10. AI can conduct contract reviews with more accuracy and efficiency than experienced lawyers
Last May, we spoke to a representative from contract review platform LawGeex, the company behind "Comparing the performance of artificial intelligence to human lawyers in the review of standard business contracts", which revealed that artificial intelligence (AI) platforms can conduct legal contract reviews more accurately than experienced lawyers – and at a fraction of the speed. The study tasked an AI contracts review platform and 20 lawyers (with experience at companies including Goldman Sachs and Cisco, and international law firms including Alston & Bird and K&L Gates) with reviewing five previously unseen non-disclosure agreements. The results found that the AI platform not only had a higher accuracy rate (94% compared to the lawyers' 85%), but also completed the task in only 26 seconds (compared to the lawyers' average of 92 minutes). These impressive results demonstrate the potential for AI platforms to substantially reduce the amount of time that practitioners spend reviewing documents, thereby freeing them up for more complex tasks.