Verizon recovers infringing covid-19 domain names; Michael Jordan ends long-running dispute; Syria fee changes – news digest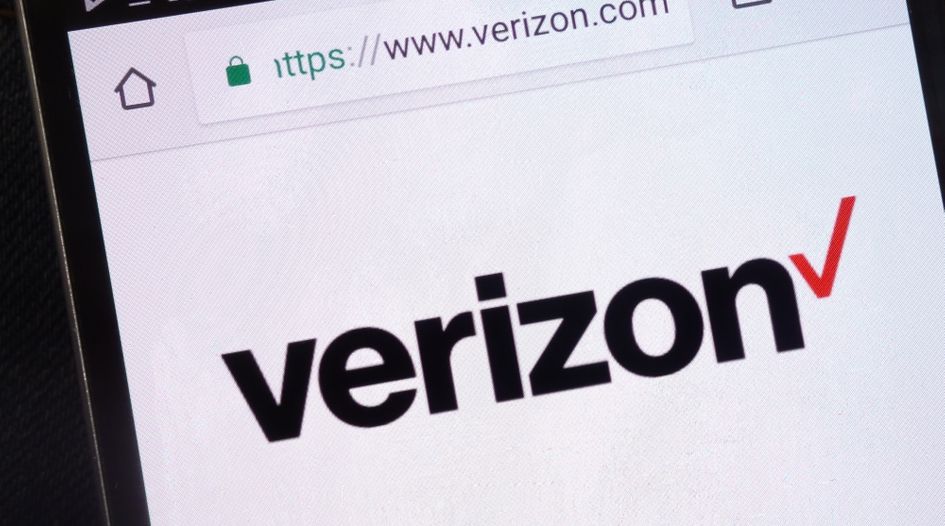 Every Tuesday and Friday, WTR presents a round-up of news, developments and insights from across the trademark sphere. In our latest edition, we look at Tom Brady's trademark filing spree, a law firm offering pro bono covid-19 patent protection representation, how voice commerce will be a "game-changer" for brands, IPOS International offering a free IP business course, and much more. Coverage this time from Trevor Little (TL), Bridget Diakun (BD), Jonathan Walfisz (JW) and Tim Lince (TJL).
Market radar:
Firm offers pro bono covid-19 patent protection representation – In a client alert, Indian firm RK Dewan & Co has announced that, in a bid "to help innovators in these difficult times" and "encourage innovation in developing products, treatments and methods to prevent the spread of covid-19 and provide relief to patients", the firm has decided to "not charge professional fees to inventors who may think of ideas and products to serve and help in these times". As such, it is inviting inventors to share their ideas and products with the firm, which will look to protect them on a pro bono basis. (TL)
APDI signals concern over covid-19 opportunists – The Association of Professional Detectives and Investigators has written to India's prime minister Narendra Modi, apprising him of substandard and counterfeit products being sold amid the coronavirus lockdown, reports The Daily Pioneer. The letter stresses that these challenging times are being used as a potential opportunity by fraudsters, "especially counterfeiters who indulge in manufacturing and selling spurious products to our innocent and unassuming fellow citizens". While this is a scourge that many brands are already fighting; it is positive to see it raised at the highest levels of government. (TL)
Should ad placements avoid covid-19 content? – Artificial intelligence company GumGum has released data indicating that a majority of online content containing keywords related to the ongoing novel coronavirus pandemic is safe for brand advertising. There has been concern that, with covid-19 dominating news coverage, many advertisers are pulling online marketing spend so as not to appear alongside negative stories, with covid-19 added to keyword blocking tools. However, drawing on analysis from Verity (which identified 2.85 million unique pages containing covid-related keywords across GumGum's publisher networks), GumGum's study found that 62% of content containing covid-related keywords is 'brand safe'. Verity deemed the content brand safe based on multi-model natural language processing and computer vision analysis, which integrates assessments from eight machine learning models trained to evaluate threat-levels across distinct threat categories. "Even when we apply the most conservative settings, more than half the content is safe," observed GumGum CTO Ken Weiner. "All the concerns raised lately about coronavirus keyword blocking hurting publishers are valid," added GumGum CEO Phil Schraeder. "But this data shows that keyword-based brand safety is also failing brands. It's effectively freezing advertisers out of a huge volume of safe trending content, limiting their reach at a time when it should actually be expanding as more people than ever are consuming online content." (TL)
Voice commerce to be "game-changer" for brands – An article in Boss Magazine has looked at how voice commerce – led by platforms from Amazon (Alexa), Apple (Siri) and Google (Home) – will be a "game-changer" for brands, and urged businesses to ensure they are up-to-speed with how they can take advantage of it. The article notes how voice assistants have been particularly useful for people during the covid-19 crisis due to most physical stores being under lockdown in affected countries. A key measure for brands will be giving customers a "seamless" experience with voice, with recent research finding "60% of consumers use voice-enabled devices" to contact customer service centers. Furthermore, brands must ensure they are transparent about the data they collect in regards to voice – with 41% of consumers in another recent survey "concerned about data privacy and do not trust voice assistants completely". According to the article, then, "2020 is expected to be the year of voice commerce" and "it will be a complete game-changer", concluding: "Those willing to adapt will become a part of the mainstream, and those that do not will deteriorate in their bottom line." (TJL)
Tom Brady's filing spree continues – Shortly after announcing his departure from the New England Patriots, the renowned NFL quarterback filed a trademark application for TB X TB, which was used in promotions by the Buccaneers. Brady has since made headlines for submitting applications for 'Tompa Bay' and 'Tampa Brady'. The trademark applications, which were pointed out by attorney Josh Gerben, were filed on 6 April covering clothing, headwear and footwear. (BD)
Legal radar:
Michael Jordan ends eight-year trademark dispute – NBA legend Michael Jordan has emerged victorious from an eight-year long trademark battle after China's Supreme Court ruled in his favour against a Chinese sportswear firm, reports Yahoo. The ruling, which was made last month, prevents Qiaodan Sports from using the Chinese translation of Jordan's name, Qiao Dan. The latest decision overturned two previous verdicts which had supported Qiaodan Sports. Notably, the sportswear firm is still able to use the logo of a silhouetted basketball player, similar to the one used by Nike for Air Jordans. This particular issue has been referred to the State Intellectual Property Office for retrial. (BD)
Office radar:
(For more of the latest coronavirus-related updates from national IP offices, please read our dedicated article which is being continuously updated.)
IPOS International to offer free IP business course – IPOS International and the Singapore University of Social Science (SUSS) have announced plans to jointly offer full complimentary access to a nine-hour online training course on leveraging a company's intellectual property (IP) assets for business growth. Running from 13 April to 4 May 2020, the course – Intellectual Property Essentials for Businesses – highlights the importance of IP and intangible assets (IA) as strategic business assets focusing on the fundamentals of IP and IA including brands, technologies, design, creations and data. "In times of uncertainty, all businesses need to navigate business risks and sharpen their competitive edge. At IPOS International, we believe in the tremendous potential for IP and IA to deliver economic and social benefit. We invite everyone to learn how to recognise and manage these assets to boost business growth and resilience, so that we are poised for success when the global economy emerges from the COVID-19 situation," commented Ming Tan, managing director of IPOS International. Interested participants can sign up for the programme any time within the complimentary access period here. (TL)
SCOTUS to hear arguments over the phone – The Supreme Court of the US (SCOTUS) has announced that it will hear 10 oral arguments for 13 cases over the phone this May. The 13 cases were originally scheduled for March and April but were postponed in light of the coronavirus pandemic. Justices and lawyers will participate remotely with the court likely providing a live audio feed of the arguments to news media. Of the cases, the much anticipated USPTO v. Booking.com is included to determine whether the addition of '.com' to a trademark significantly distinguishes a generic and unregistrable mark. (JW)
Syria changes its international filing fees – The World Intellectual Property Organisation (WIPO) has announced a change to international trademark fees for filings that designate Syria. Applications that designate the Syrian Arab Republic will be charged Sfr335 per class. Renewals will also cost Sfr335 per class. These changes will come into effect on 8 May. (JW)
Domain Radar:
Verizon recovers infringing covid-19 domains – This weekend, Macrumours reported that Apple has registered the domain name 'AppleCoronavirus.com', the move coming on the same day Apple and Google announced a joint effort to create covid-19 contact tracing technology. The move could be a defensive one and – if so – is a canny move as cybersquatters are already looking toward coronavirus-related brand domains. For instance, Patrick Flaherty, senior managing associate general counsel, marketing, IP & digital media law & policy at Verizon, notes that the company recently identified a number of domains using the company's brand, including 'verizoncovid19.com', 'verizoncovid-19.com' and  'verizoncovid19.info'. After lodging a registrant information request, the registrants gave up the domains, Flaherty telling WTR: "We're glad that these domain names were dropped after the cybersquatter saw GoDaddy respond to our concerns. We [then] decided to register them to prevent any further abuse and fraud." However, he notes that such conduct highlights another issue – the impact of the WHOIS blackout: "While companies are trying to respond quickly to the covid-19 pandemic, cybersquatters are registering domain names with brands and the term covid-19 for abuse and fraud.  This conduct highlights why access to domain name registration data is so important." (TL)
ICANN announces second remote participation meeting – ICANN has announced that its ICANN68 Policy Forum, which was to be held in Kuala Lumpur, Malaysia, will now be held via remote participation only. The ICANN Board of Directors made the decision late last week, with the meeting, scheduled for 22-25 June 2020, to be the second time ICANN has held a public meeting solely with remote participation (ICANN67, which was originally slated to be held in Mexico in March, having been ICANN's first entirely remote virtual meeting in light of the covid-19 pandemic). The board also directed the organisation to coordinate with the ICANN community on the best way forward in order to meet the expected outcomes of an ICANN policy forum – that feedback to be incorporated into the planning and execution of ICANN68. (TL)
Media Watch:
Corsearch publishes second part of covid-19 counterfeiting article – Daniel Bennett, president of brand protection at Corsearch, has published the second part of an article on how the coronavirus pandemic will affect brand's anti-counterfeiting strategies. The first part dealt with supply chain interruptions due to factory closures and the rise of online shopping due to lockdown necessities. In the second part, he consults the likely reductions in consumer budgets and closed physical stores may drive the counterfeit market. In the short term, many of the law enforcement bodies will prioritise public health matters. This will result in other industries getting less support from Customs and investigations departments. There has also been a noted increase in counterfeit postings in pharmaceutical, medical devices, and FMCG sectors. In the medium term, many consumers will turn to ecommerce markets for all purchases. With consumers looking for bargains, this will exacerbate the motivation for counterfeiters. In the long term, Bennett suggests that we may see a shift away from a global supply chain that is so China-centric. If there is a growing reluctance to rely on one country for the global market, markets may tend back towards more localised production. This will require differing anti-counterfeiting strategies that focus on more specific jurisdictions. (JW)
On the move:
Florida boutiques join forces – Espinosa Trueba PL has teamed up with Martinez, White & Viniegra, creating one of the largest IP boutiques in South Florida, reports the Miami Herald. The new firm, called Espinosa Trueba Martinez PL has a total of nine attorneys. Elio F Martinez Jr has joined the practice as a member, Gavin N L Whie has been named partner, and Nnamdi Jackson an associate. Richard Bec, Scott Burr and David Chacin have joined the firm as counsel. Francesca Russo, former of counsel with Espinosa Trueba, has been elevated to partner. (BD)
Withers & Rogers promotes trademark attorney to partner – Trademark attorney Mark Caddle, who joined Withers & Rogers in 2011, has been promoted into the firm's partnership as of 1 April 2020. Caddle advises clients across a range of sectors including food and drink, pharmaceuticals, financial services and consumer electronics. He is experienced working with multinationals as well as SMEs. (BD)
In memoriam:
Vale Justice Jeremiah Herbert Ntabgoba – Uganda's first principal judge and the first director general of the African Regional IP Organisation (ARIPO), Justice Jeremiah Herbert Ntabgoba, has died. According to PML Daily, Ntabgoba was director general of ARIPO from June 1981 until August 1987. In 1989, he was appointed as the first principal judge of Uganda, a position he held for 15 years. After his retirement in 2004, he worked as a consultant for Ugandan law firm Kampala Associated Advocates, advising mainly on IP matters. "He has been described by members of the law fraternity as a principled judge, who was hard working and exhibited high levels of integrity," the article concludes. (TJL)
And finally...
A free guide to trademark law in key jurisdictions now available – The 2020/2021 edition of the World Trademark Review Yearbook. Is now available, free-to-view, online. The publication is firmly established as an essential guide to trademark law, provides legal professionals worldwide with a simple, easy-to-use digest of the structure of trademark regulation across the globe. In this latest edition we present in-depth analysis of trademark law in 24 key jurisdictions, as well as a regional exploring how the EUIPO uses its discretionary power when deciding on trademark disputes. We also feature guidance offering eight tips to assist in managing a global trademark portfolio, as well as updates from INTA and MARQUES. The guide is available here. (TL)
---
Copyright © Law Business ResearchCompany Number: 03281866 VAT: GB 160 7529 10