Snapdeal snaps at USTR; Anheuser-Busch prevails; Ghana raises trademark fees – news digest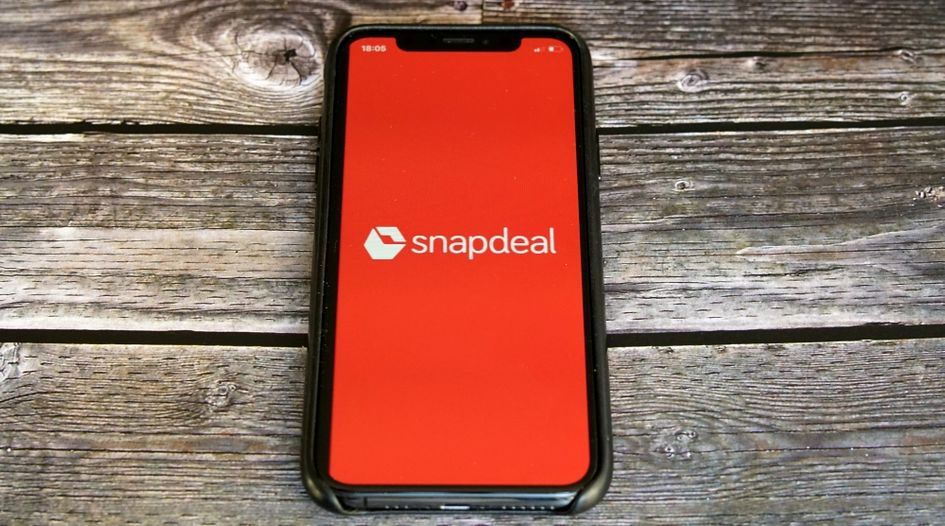 Every Tuesday and Friday, WTR presents a round-up of news, developments and insights from across the trademark sphere. In our latest edition, we look at the South Africa Supreme Court of Appeals confirming it will hear a Swiss watch trademark suit, Partnerize acquiring BrandVerity, law firms delaying partner promotions due to covid-19, and much more. Coverage this time from Trevor Little (TL), Bridget Diakun (BD), Jonathan Walfisz (JW) and Tim Lince (TJL).
Market radar:
Snapdeal hits back at USTR's notorious markets report – Last week we reported on the release of the US Trade Representative's notorious markets list, with Amazon – which had five of its marketplaces listed – hitting back at the findings by describing it as advancing a "personal vendetta" of the Trump administration. It is not the only platform to have hit back at the report. A day after its publication, reports The Business Standard, Indian ecommerce site Snapdeal contended that "the comments made in the report in respect of Snapdeal are factually incorrect in most aspects, are based on unverified inputs and are defamatory in nature". A spokesperson also pointed to its anti-counterfeit programme - Brand Shield - that enables the reporting and takedown of listings of counterfeits and delisting of defaulting sellers. (TL)
Partnerize acquires BrandVerity - Brand protection company BrandVerity is to be acquired by partnership automation solutions company Partnerize. In a blog post on the former's site, David Naffziger states that the move "will now enable us to provide our compliance capabilities to even more companies around the world. The addition of BrandVerity's capabilities to the Partnerize platform is an important step toward making it simple for leading brands to realize the full business potential of partnerships." He adds that the move Partnerize clients will have the option to automatically monitor partner and affiliate online marketing programs to protect against harmful brand violations and regulatory risks. (TL)
Firms delay partner promotions due to pandemic – Two City firms have announced the decision to defer partner promotions to later in the year due to pressures caused by the covid-19 pandemic. Ashurst and Simmons & Simmons are the latest firms to take measures to combat the ongoing market uncertainty. The former says that its final partner vote is yet to take place, but the admission committee has chosen those candidates who are expected to be compensated in November. Simmons & Simmons stated that its annual partner promotions will instead take place in June using video conferencing. Notably, not all firms are opting to delay promotions, with both Herbert Smith Freehills and Linklaters announcing new partners earlier this month. (BD)
Slovenia offers Adria Airways trademark – The trademark of collapsed airline Adria Airways is currently on sale for €100,000, according to Budapest Business Journal. The Slovenian company began bankruptcy proceedings in October 2019 following the suspension of flights the previous month due to a lack of funds. Interested bidders for the trademark can submit their proposal by 6 July 2020. (TJL)
Legal radar:
Anheuser-Busch lodges win against Molson – A federal appeals court delivered a win to Anheuser-Busch last week, determining that the Belgian brewer "can advertise and use packaging implying that its rival beers contain corn syrup". Molson Coors sued Anheuser-Busch in March 2019, arguing that its advertising campaigns focusing on corn syrup were false and misleading. This includes the well-known Super Bowl ads which showed Bud Light knights delivering a barrel labeled corn syrup to Miller Lite's castle. This latest judgement has overturned an earlier federal judge's ruling from September which told the Belgian brewer to stop making corn syrup claims about Miller Lite and other Molson brands. In the latest ruling the appeals court stated, "If Molson Coors does not like the sneering tone of Anheuser-Busch's ads, it can mock Bud Light in return". (BD)
South Africa Supreme Court of Appeals to hear watch Swiss watch trademark suit – Swiss watchmaker Swatch has attacked Apple's attempts to register trademarks for 'iWatch' in multiple jurisdictions, including the UK, New Zealand, Jamaica and Singapore. The brand argues the mark is too similar to its 'iSwatch' and 'Swatch' marks. In 2019, the Intellectual Property Office of Singapore (IPOS) largely ruled against Swatch, however it did restrict Apple's use of the iWatch mark from watches to smart watches. Swatch took the fight to Apple in South Africa originally in 2016. With Apple winning in the North Gauteng High Court in Pretoria, Swatch has now appealed and the South Africa Supreme Court of Appeals will hear the case on 11 May. (JW)
Office radar:
(For more of the latest coronavirus-related updates from national IP offices, please read our dedicated article which is being continuously updated)
Ghana raises fees by 20% – The IP Office of Ghana has announced that its official fees for trademarks and patents will increase by 20% from 19 May 2020. According to law firm JAH & Co, the fee rise follows a ratification by the Ghanian parliament's ratification. (TJL)
Domain Radar:
ICANN refuses to sell $1.1 billion non-profit domain – ICANN has rejected a $1.1 billion deal for the non-profit '.org' gTLD by private equity firm Ethos Capital. The domain was to be transferred to Ethos by original owners Public Interest Registry (PIR). When PIR submitted its request for the change of control, ICANN conducted due diligence on Ethos Capital. From this, ICANN evaluated that "the public interest is better served in withholding consent as a result of various factors that create unacceptable uncertainty over the future of the third largest gTLD registry". This was primarily due to Ethos's interest in shifting PIR to become a for-profit company as well as questions over how the registrants of .org domains would benefit from the new financial position of PIR. (JW)
In memoriam:
Q Todd Dickinson – Q Todd Dickinson, former under secretary of commerce for intellectual property and director of the USPTO, passed away on Sunday 3 May. During his career in intellectual property, Dickinson worked in-house as head of IP at GE and in private practice as a senior partner in the IP group of Howrey. He also served as executive director of the American Intellectual Property Law Association, leaving that role to become a shareholder at Polsinelli PC. He was inducted into the IP Hall of Fame in 2012. In a moving tribute on IP Watchdog, Gene Quinn writes: "Perhaps the one thing that summarizes my friend best is the fact that he was known by one name – Todd. Like Madonna or Lebron or Tiger, only a select few can truly be identified by one name without causing any confusion as to who is meant. Todd was such a person, and occasionally his friends would tease him at events when he introduced himself as 'Todd Dickinson' - as if 'Todd' wasn't enough… I look forward to someday raising a glass with him again. For now, cheers, Todd! I will miss you very much, my friend." (TL)
On the move:
Nathan Evans joins Memery Crystal – Nathan Evans has left Bristows to join Memery Crystal's commercial, IP & technology team as a partner. Evans works with a broad range of businesses, from start-ups to large multinationals. (BD)
Pirkey Barber adds trio –  Boutique trademark and copyright firm Pirkey Barber has added Michael S Metteauer, Christopher Weimer and Katherine Klammer Madianos to its roster of IP practitioners. These three highly respected attorneys join the firm at its Austin headquarters and bring with them decades of combined experience protecting prominent brands in the US and abroad, along with the capability to handle or refer IP matters globally. Metteauer, who joins as a member, focuses his practice on strategic counseling and enforcement, with a particular emphasis on famous brands, nontraditional trademark rights, and internet issues. Weimer, also joining as a member, practices trademark, unfair competition, trade secret, and copyright law with a focus on disputes and litigation. Klammer Madianos, who joins as senior counsel, guides clients through the complete trademark life cycle. Previously, all three were members of the intellectual property practice at Norton Rose Fulbright. (TL)
Perkins Coie announces managing partner of the Austin office – Jose Villarreal has been appointed to managing partner of Perkins Coie's Austin office, effective as of 21 April. This is the first managing partner within the Austin office since it was officially opened in February 2020. Villarreal's practice focuses on patent litigation, patent trials, strategic IP counseling and licensing, and merger and acquisition IP due diligence. (BD)
Norton Rose Fulbright expands IP team – Norton Rose Fulbright has announced that Paul Joseph has joined its intellectual property team as a partner in London. Joseph, who joins from RPC, focusses on technology, data and IP disputes, primarily acting on claims relating to technology, trademarks, copyright, licensing, data and patents on both the customer and supplier side. Mike Knapper, head of IP for Europe, Middle East and Asia, commented: "Paul brings a wealth of IP experience that will complement our global IP offering to clients. I know that Paul will play a leading role in helping to drive our strategy for growth of the IP and technology disputes practice in EMEA." (TL)
IP transactional lawyer joins Baker McKenzie – Baker McKenzie has appointed IP transactional lawyer Marcela Robledo to partner within its Northern California offices. Robledo's practice focuses on the IP and technology aspects of corporate and transactional matters such as M&A transactions, financing, debt arrangements, licensing and joint ventures. She joins the firm from Simpson Thatcher & Bartlett and is based in San Francisco. (BD)
And finally...
Have your say on coronavirus impact on trademark practice – WTR is inviting trademark professionals to share their perspective on how the ongoing covid-19 pandemic is impacting brand protection efforts. The aim of this new project is to understand the issues that have arisen in recent weeks, explore how industry is adapting and pass the findings along to help the wider trademark community. Any views that you supply will be used only to build up a general picture of the state of the market (your responses may therefore be used anonymously in editorial, but will not be attributed to you, and your information will not be used for any commercial purpose). Completion of the survey should take no more than 5 minutes. The results will be presented on the WTR platform in the next couple of weeks. The survey form is available here. (TJL)
---
Copyright © Law Business ResearchCompany Number: 03281866 VAT: GB 160 7529 10