INTA seeks brand stories; IACC and National IPR Center partnership; new GIs in Pakistan – news digest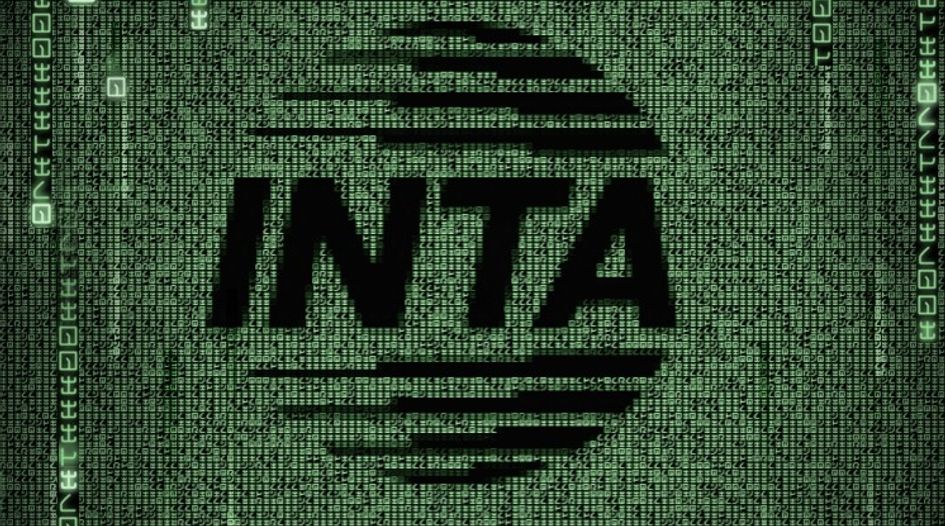 Every Tuesday and Friday, WTR presents a round-up of news, developments and insights from across the trademark sphere. In our latest round-up, we look at China's 2021 International Trademark Brand Festival being announced, the top Indian brands showing record brand value growth, Bed Bath & Beyond launching more private brands, and much more. Coverage this time from Victoria Arnold (VA), Bridget Diakun (BD), Trevor Little (TL) and Tim Lince (TJL).
Market radar:
Pakistan announces 10 new GIs for fruits and crystals – The Pakistan government has added 10 new geographical indications (GIs) to its list of protected names, following the enactment of the Geographical Indications (Registration and Protection) Act 2020. The new GIs cover fruits such as Chaunsa Mango, Kinnow and Sindhri Mango, and a number of crystals and gemstones – namely, Hunza Ruby, Kashmiri Tourmaline, Peridot Stone, Peridot Valley, Skardu Aquamarine, Skardu Topaz and Swat Emerald. These now join Basmati Rice among the products protected as GIs in the country. Prime Minister of Commerce and Investment Abdul Razak Dawood stated: "The GI will also help Make in Pakistan products to empower further our branding, which is missing in our exports." (VA)
IACC and National IPR Center step up collaboration – The National Intellectual Property Rights Coordination Center (IPR Center) and the International Anti-counterfeiting Coalition (IACC) have announced that the IACC will have staff co-located at the IPR Center's headquarters in order to support joint training and operational efforts. The organisations characterise the move as a "unique and invaluable opportunity" for the two to partner more closely on operational and strategic initiatives to fight IP crime. "The significance of having a seat at one of the most prominent government agencies for IP enforcement cannot be overstated," said IACC President Bob Barchiesi. "Facilitating brand exchange with and contributing industry expertise to law enforcement is one of our core missions. A seat at the IPR Center allows us to do that even more effectively on behalf of our members and opens limitless possibilities for the IACC to take information sharing, law enforcement training, outreach and coordination with intermediaries, and joint events to the next level." Mike Walsh, the IACC's vice president for training and administration, will move to the IPC Center's headquarters, with director Steve Francis stating: "We are excited that the IACC has committed Mike Walsh to sit at the IPR Center to work with our program managers on these joint efforts." (TL)
INTA wants your brand stories – INTA has invited members to send in their 'brand stories', which will be shared across its social networks with the hashtag #INTABrandStories. In the lead-up to the 2021 Leadership Meeting in May, INTA President Tiki Dare met virtually with five association members from around the world to hear their stories. The videos were played during the meeting's Opening Ceremony and a 17-minute version is available here. Now, the association is expanding the campaign – kicking off with Dare herself sharing stories about a brand that means a lot to her: Mack Sails. She reflects: "As consumers, we let brands into our lives. We build an affinity for our favourite brands. They become woven into the tapestry of our lives. They tell our stories. Thinking about this special role that brands play in our personal lives makes me realise just how important it is for us to embrace and succeed in our expanded roles as protectors of these brands." (TL)
China's 2021 Trademark Brand Festival announced – The China Trademark Association has announced that the 13th China International Trademark Brand Festival will be held in Dongguan City, Guangdong Province, from 3-6 September. The event was announced at a press conference and a signing ceremony, where it was revealed that this year's event will boast a special exhibition area to focus on local high-quality brands and an expanded focus on geographical indications. (TL)
Top Indian brands show record brand value growth in 2020 –  A new release from Brand Finance reports that the total value of India's top 100 brands increased by 2% over the past year, from $162.1 billion in 2020 to $164.9 billion in 2021. The Brand Finance India 100 2021 report states that this uplift in brand value over the first year of the pandemic is an impressive feat given the global economic crisis following the implementation of national lockdowns in March 2020, when business activity was brought to a halt, affecting both production and consumption. TATA Group retained the title of India's most valuable brand by a considerable lead with a brand value of $21.3 billion (up 6% over the past year). Eight other conglomerate brands feature in the Brand Finance India 100 2021 ranking, which account for over a quarter of the total brand value, making it the most valuable brand category in India. Reliance Industries (up 9% to $8.1 billion) and Mahindra Group (down 6% to $5.4 billion) sit in fourth and ninth place, respectively. Behind conglomerates, banking is the nation's second most valuable sector, with its 16 brands accounting for 16% of the total brand value in the ranking. Indian banks have bucked the global sector trend, recording a cumulative brand value growth of 8% year on year. Ajimon Francis, managing director of Brand Finance India, commented: "Despite being one of the worst hit nations throughout the covid-19 pandemic, Indian brands have shown remarkable resilience to the challenges that have ensued since the first lockdown in March 2020. Over the past year, the nation's top 100 most valuable brands have recorded a 2% uplift in total brand value, showcasing their strength. Yet the current national health emergency presents an even greater challenge than last year's lockdown. In these trying times for all of India, brands will need to play their part in supporting recovery." (TL)
Brand radar:
Warner Bros enters UK licensing agreement with Bravado – Warner Bros Consumer Products has teamed up with Bravado, a Universal Music Group merchandise and brand management company, reports License Global. The deal recognises Bravado as a UK licensee covering adult apparel for film and entertainment brands such as Space Jam and The Matrix, as well as franchises within the DC Universe. Overall, the entertainment merchandiser will have access to over 100 film titles and heritage brands. "We're extremely excited about the creative possibilities this partnership carries," says Keith Taperell, vice president, retail and sales, Bravado UK. "The huge offering and diversity of titles, iconic brands and the multigenerational fan bases that accompany them, deliver real scope from design stage to retail placement. We're very much looking forward to working with the team at Warner Bros on making this collaboration as far reaching as possible." (BD)
Etsy looks to buy Gen-Z platform – Etsy is looking to acquire fashion re-sale company Depop for $1.63 billion. The platform caters to Generation-Z consumers, and the e-commerce company is hoping that the move will enable it to attract younger shoppers and strengthen its position in the vintage and used clothing market. (BD)
Bed Bath & Beyond launches more private brands – After three consecutive years of declining annual sales, Bed Bath & Beyond is hoping that it can turn things around with the introduction of a number of private labels. The new lines will be launched by mid-July, when college students will be looking to stock up on goods before heading back to school. The company's CEO is hoping to triple the portion of sales coming from in-house brands to 30%. The new additions (Our Table, Wild Sage and Squared Away) will mean that the retailer has brought six 'owned' brands to market this year. The private labels will be advertised through social media platforms such as TikTok in order to attract younger consumers. The prioritisation of in-house brands to boost profits is the same strategy used (successfully) by Target. Notably, Bed Bath & Beyond CEO Mark Tritton worked at Target as executive vice president and chief merchandising officer before taking on his current role. (BD)
Legal radar:
Counterfeit seed crackdown in India – Police in the Indian state of Telengana (home to the city of Hyderabad) have revealed that, as a result of an ongoing crackdown on counterfeit seed sellers in the region, 87 cases have been registered against 134 people since the beginning of 2021. In total, just over 600 cases have been registered since operations targeting fake seed sellers began in 2014. Positively, local police and the state agriculture department have set up a task force specifically to arrest seed counterfeiters under India's Preventive Detention Act. (TJL)
Office radar:
(For more of the latest coronavirus-related updates from national IP offices, please read our dedicated article which is being continuously updated.)
Out-of-commerce works portal goes live – The EUIPO has launched a new Out-Of-Commerce Works Portal, focused on works such as books, films or visual works that are still protected by copyright but are no longer or have never been commercially available. The office notes that European libraries, archives, museums and other cultural heritage institutions currently contain millions of out-of-commerce works in their collections, but digitisation has often not been possible due to legal difficulties in obtaining rights clearance. EU Directive 2019/790 was introduced to give a legal framework to support cultural heritage institutions in the digitisation and cross-border dissemination of out-of-commerce works. Under the directive, information about out-of-commerce works must be recorded in a single, public online portal, the creation and management of which has been entrusted to the EUIPO. The main purpose of the portal is to provide access to information about the ongoing and future uses of out-of-commerce works, as well as to make it easier for the owners of these works to exercise their rights. (TL)
USPTO prepares for final Modernisation Act roundtable – The USPTO is due to hold its second and final virtual roundtable to hear public input and questions on the Trademark Modernisation Act 2020 notice of proposed rulemaking on 14 June 2021. The notice was published on 18 May. The office is now inviting participation and engagement from members of the public. The roundtable will feature a presentation on the notice and a question-and-answer session. (TL)
On the move:
McCarter & English hires patent attorney in DC – John P Isacson has joined McCarter & English as a partner in the firm's IP practice. Isacson represents clients in the pharmaceutical, biotechnology, chemical and medical devices industries, with a focus on patent matters. (BD)
Nixon Peabody expands West Coast presence with new IP partners – Nixon Peabody is expanding its West Coast presence with the addition of IP partners Erica Van Loon and Andrew Choung to the firm's Los Angeles office. Van Loon is an IP trial lawyer whose practice focuses on copyright, trademark, patent, rights of publicity, trade secrets, invasion of privacy, defamation, business interference and other media and entertainment claims, while Choung specialises in high-tech, complex patent litigation and PTAB proceedings, as well as serving as advisory counsel to the IP Desk of the Korea Trade-Investment Promotion Agency in Los Angeles. Commenting on the move, Justin X Thompson, managing partner of the firm's Los Angeles office, said: "As we transition into a post-covid environment, clients in core industries that help drive the region's economy – including music and entertainment, med tech, life sciences, and esports – are experiencing significant and complex intellectual property needs. Erica and Andrew bring an innovative and entrepreneurial approach that will create positive impact for our clients." (VA)
And finally...
Latest edition of the WTR 300 now available – WTR is pleased to announce the publication of the fifth edition of WTR 300: The World's Leading Corporate Trademark Professionals. The publication identifies the individuals deemed to be the leading lights of the corporate trademark world. The full methodology for the publication is available here but, in summary, we ran a three-month campaign to elicit nominations from the trademark community. Individuals who received multiple nominations from outside their own organisation were long-listed and the editorial team then engaged in additional research and outreach before deciding on the final list. As a result, many nominees did not receive the requisite number of nominations or make it through the rigorous vetting process. Of those that did, Amazon, Apple and Facebook each have seven team members included this year, with Netflix's bench of expertise represented by six IP professionals. Close behind are 3M, L'Oréal, Louis Vuitton, Mars, Nike, Philip Morris and Red Bull. The full list is now available to view here.
---
Copyright © Law Business ResearchCompany Number: 03281866 VAT: GB 160 7529 10