Denmark threatens to block Amazon; GoDaddy redacts WHOIS information; durian GI granted – news digest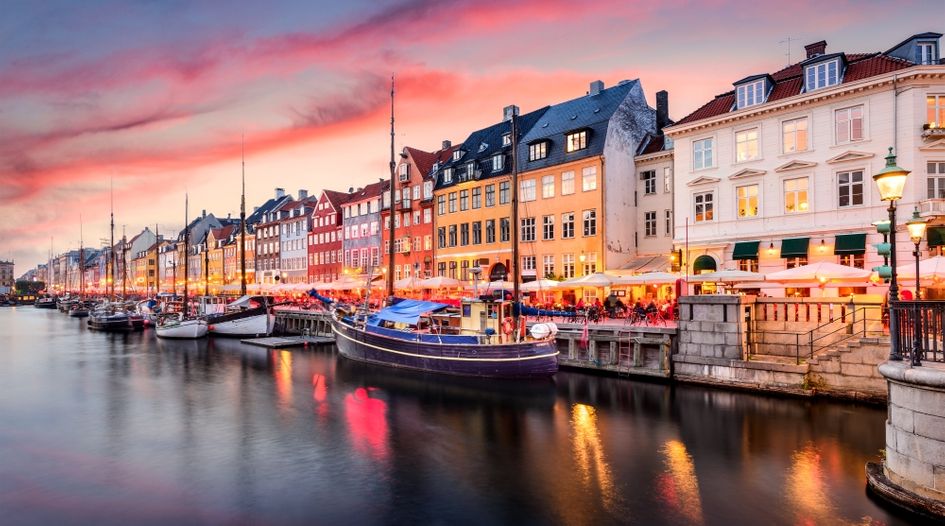 Every Tuesday and Friday, WTR presents a round-up of news, developments and insights from across the trademark sphere. In our latest edition, we look at Phillip Plein attempting to use unrest in the US to end a trademark battle with Ferrari, a call for Wish.com to combat fake cosmetics, Netflix and the US Armed Forces in a tussle over Space Force, Victoria Beckham settling a dispute, and much more. Coverage this time from Trevor Little (TL), Bridget Diakun (BD), Jonathan Walfisz (JW) and Tim Lince (TJL).
Market radar:
Denmark threat to block Amazon and other online retailers – Last week the Danish parliament passed a new law making it possible to lock out online retailers if they do not abide by product safety rules in the European Union. It is reported that Amazon, as well as other platforms, are on the chopping block should they not do more to "stop the sale of dangerous products on their platforms". Blocking websites will be the second course of action after fines are imposed. Notably, the new legislation allows for larger financial penalties than before. (BD)
Space: the final frontier (for trademark disputes?) – This week Hollywood Reporter – and subsequently media outlets around the world – reported that, following the launch of its new comedy show, Netflix was winning the global race to register SPACE FORCE – the space warfare service branch of the US Armed Forces – as a trademark. The initial report notes that Netflix has secured the rights to SPACE FORCE in Europe, Australia, Mexico and elsewhere. By contrast, the Air Force owns a pending application for registration inside the United States based on an intent to use. Of course, in many regards this may not be an issue (unless Netflix chooses to initiate conflict in outer space) and the lack of marks by a Federal government agency is not without precedent (for instance, see our previous data deep dive on NASA). However, the Hollywood Reporter notes that conflict could arise with respect to merchandise sold by both entities. Could trouble be ahead? Possibly - attorney Ed Timberlake noting that "the branch is so new, and the executive branch so commercialised, and the commander in chief so attention-seeking, that I'm not sure we can know quite what to expect." (TL)
Call for Wish.com to combat fake cosmetics – American entrepreneur and singer Jeffree Star has taken to Twitter to call on Wish.com to do more to combat fakes based on his cosmetics products. As reported on Dexerto.com, Star – who has over 18 million subscribers on YouTube for his beauty guides and entertaining makeup videos – shared an image of a product featured in a Wish Facebook advert asking: "Hey Wish can you please take down & stop promoting + selling counterfeit JSC palettes?? AND using my own images to sell it is so low. I don't even wanna know what horrible ingredients are in these products." Wish.com responded with a pledge to investigate the reported incident. For those wishing to get the inside track on the platform's brand protection programme, and how to collaborate with the ecommerce site, last month WTR presented a webinar in which  Maral Behnam-Garcia, director of  brand protection and intellectual property at Wish.com, and Red Points' Daniel Shapiro explored the latest developments in Wish's brand protection efforts, including how to join as a brand partner. The webinar is available here. (TL)
Legal radar:
Phillip Plein attempts to use unrest in the US to end battle with Ferrari – Philipp Plien and Ferrari have been engaged in a trademark dispute since July 2019, when the latter accused Plein of using its trademarks to promote his brand. At the heart of the issue was Plein's repeated posts on social media which positioned his products alongside his Ferrari cars (with the Italian automaker's well-known trademark in plain sight). Ferrari alleges that the unauthorised use of its marks in promotion materials could confuse consumers into thinking there is an affiliation between the two brands (which there isn't). It also accuses the German designer of tarnishing its brand reputation, thereby causing material damage. Further to this, Ferrari highlights the fact that the issue is interfering with those who have authorised licenses to use Ferrari's trademarks on footwear products. This battle has been going on behind the scenes in Italian court for the better part of a year. Plein recently alleged that Ferrari demanded $2 million from him and that he "negotiated" the sum down to $200,000. Now, reports The Fashion Law, Plein has suggested, via Instagram, that instead of paying the sum to Italian automaker, the pair settle the trademark dispute and donate the $200,000 to a race-based charity of Ferrari's choosing. A letter, dated 5 June, was sent from Plein's counsel to Ferrari's CEO to make the proposal official. It asked for the parties to "settle once and forever all the pending legal disputes and waive all claims and appeals in exchange for the commitment of Mr Plein to donate in the name of Ferrari Group and Plein Group the sum of $200,000". Plein has stated that he will donate regardless of the outcome, but it will be $20,000 instead of $200,000. This is an unusual tactic by the German designer to escape its lawsuit with Ferrari, and it will be interesting how its proposal will be received. Many brands have come under fire for their support of the #BlackLivesMatter cause, as some company's actions are perceived as them opportunistically jumping on the bandwagon. It is not clear whether Plein's gesture will be perceived as genuine given that he is attempting at the same time to end a trademark suit; and Ferrari may not appreciate being put in this position. (BD)
Victoria Beckham settles trademark dispute with Australian skincare brand – Spice Girl Victoria Beckham entered into legal proceedings with VB Skinlab in April, claiming the brand infringed on her trademark protections for the letters VB. Beckham was appealing a March decision by IP Australia that did not oppose VB Skinlab's marks. Judge Baird has now made orders to dismiss Beckham's appeals noting parties had agreed to terms in a settlement and directed the registrar to allow the two trademark applications to proceed to registration. (JW).
Marvel accused of trademark infringement by Wanda Group – Hong Kong company Wanda Group has challenged Marvel's attempt to register WANDAVISION as a trademark in the US. The mark is in relation to the upcoming WandaVision TV series being created for Disney+ and based on characters Scarlet Witch and Vision. Wanda Group released a statement saying they have been "given an extension by the US government to challenge Marvel over the Wandavision trademark." (JW)
Pungent GI granted – The Vietnam IP Office announced that on 11 May 2020, the Cai Mon products of durian fruit were granted a registration of geographical indication. The durian is a tropical fruit known for its health benefits, spiky appearance, and – most notably – its strong smell. It has been compared to Marmite, in that its taste and smell divides opinion. In an extensive post on its website, the IP registry goes into detail about what makes Cai Mon durian so unique, and why the Cai Mon region – located in the Cho Lach district in Vietnam – is uniquely suited to growing the two varieties of Cai Mon durians. (TJL)
Office radar:
(For more of the latest coronavirus-related updates from national IP offices, please read our dedicated article which is being continuously updated)
Greek Trademark Office has digitised over 1.3 million pages – The Greek Trademark Office (GCE) has digitised a huge number of paper books as part of the EUIPO 'Capture and Store Historical Files' subproject – a framework aimed at digitising paper files across the EUIPO. The project began in 2019 and despite reduced staff during the covid-19 pandemic, the GCE has managed to digitise more than 1.3 million pages, forming 390,000 trademark dossiers – a total of 2,600 books. (JW)
INAPI wants you – The Chilean IP Office (INAPI) has launched a survey to collect the opinions of users about the proposals made in its new IP Strategy. The survey lists the 17 measures, projects and programs in the plan (which are structured on tools that grant IP rights), and asks for opinions on those proposals. The survey can be accessed via this link. (TJL)
Domain Radar:
GoDaddy redacts WHOIS information – Over on Domain Name Wire, Andrew Allemann reports that GoDaddy has this week begun redacting personal information in WHOIS records for customers worldwide for eligible top level domains. The move results in a uniform global approach to WHOIS by the organisation – previously the company only redacted personal information for people who were covered under the European Union's General Data Protection Regulation (GDRP). Going forward all WHOIS records will display only the registrant's organisation, state/province, and country. (TL)
Media Watch:
100 not out – WTR's sister platform IAM has just published its 100th issue. In addition to the usual stellar range of content, editor in chief Joff Wild takes offers insight into the journey that started back in 2003, noting that even in uncertain times  (such as those faced around the globe now), IP will remain central to company and economic performance: "Intellectual property is not going away. Yes, new ways will be found to manage and exploit it; and there will be new dynamics, especially in the way that different rights interact with each other and with other assets, such as data. But fundamentally, innovation, branding, design, content and all other forms of creation will continue to power economies, locally and globally, and investments will only be made if they can be protected. That means patents, copyrights, trademarks and assorted other rights are here to stay." WTR congratulates its IAM colleagues in London, Washington DC and Hong Kong on this milestone edition and looks forward to the next 100… (TL)
On the move:
Foley Hoag strengthens IP litigation bench – Foley Hoag has appointed Jeffrey I D Lewis to partner within the firm's IP department. He is also a member of the IP litigation practice. Lewis's practice focuses on patent and trademark litigation, counseling, and licensing, as well as other IP and general litigation. He was previously a partner at Norton Rose Fulbright and will be based in Foley Hoag's New York office. (BD)
Womble Bond Dickinson hires IP transactions/ litigation attorney – Travis Iams, an experienced IP attorney, has joined Womble Bond Dickinson's Charlotte office. He has a broad practice, assisting clients with their IP strategy and portfolio management, as well as IP licensing and technology transfer agreements. Iams also handles patent and trademark litigation. His new team at Womble Bond Dickinson has a special focus on counseling clients within the manufacturing sector. (BD)
Chris Hoole moves from Leeds to Cambridge office – Appleyard Lees senior associate Chris Hoole has moved from the firm's base in Leeds to its Cambridge office. The move was covered in local paper the Cambridge Independent. On Hoole's LinkedIn account, he noted his surprise at the story hitting mainstream media: "It's official! My move from our Leeds office to Cambridge is now regional news (I can only assume that non-Covid related news is fairly quiet at the moment)." Whether or not it was a slow news week in Cambridge, WTR will always encourage increased coverage of trademark news in the mainstream. (JW)
José Miguel Lissén Arbeloa strengthens Bird & Bird's Spanish office – After spending time as a partner at Gómez-Acebo & Pombo and ABG, José Miguel Lissén Arbeloa has joined Bird & Bird's Madrid office. As a partner in the intellectual property team, he will specialise and aid the growth of the firm's patent and trade secret litigation practice. (JW)
And finally...
Free-to-view anti-counterfeiting intelligence now available – WTR has published the 12th edition of Anti-counterfeiting: A Global Guide, which provides comprehensive guidance on anti-counterfeiting laws, procedures and strategies in key jurisdictions around the world. Presented in a simple, easy-to-use format, this indispensable publication analyses the anti-counterfeiting frameworks in place in 18 jurisdictions, with a regional chapter identifying wider trends and best practices in the Western Balkans. In addition, an industry insight section offers guidance on protecting brands in the digital world, as well as industry-focused pieces offering insight into anti-counterfeiting strategies and best practice in the electronics and consumables, and luxury goods sectors. To access the new edition, click here.
---
Copyright © Law Business ResearchCompany Number: 03281866 VAT: GB 160 7529 10